Stock & Custom Heat Sealers
IMPAK offers an extensive line of sealing equipment including continuous band sealers, chamber vacuum sealers, portable hand held sealers, vacuum sealers with optional nitrogen-flush, large frame circular sealers, tube sealers, cup sealers, and more below.
Need a Custom Machine or Repair?
In addition to our stock equipment, we also custom build machinery and offer repair and retrofit services, regardless of the brand. If your machine can't deliver accurate readings of time, temperature or pressure, every time, it's time to evaluate our iS2 System. To learn more visit: Custom Heat Sealers
Shop Industrial Heat Sealers
More About IMPAK's Machinery Capabilities
IMPAK has a large selection of heat sealers, bag sealers, impulse sealers, vacuum sealers, packaging sealers, and many other sealers. As a world leader in the industry, IMPAK supplies the highest quality sealers at affordable price. If your packaging involves "Mylar" (®DuPont) foil bag or Versify (®DOW Chemical) Series material, we have sealing equipment for you.
IMPAK designs and manufactures sealing equipment from tabletop sealers to large-frame freestanding machines with seal widths of 240." We offer sealers for industrial use, clean-room settings, and even for home and retail use. We are a company that will produce and support all other major heat sealing manufacturers, including perhaps most importantly, companies that are no longer in business or companies that have decided to no longer produce a specific product line.
Speak to Us About
• iS2- The Intelligent Sealing System
• Explosion Proof Vacuum Sealers
• Validatable Medical Pouch Sealers
• Custom Heat Sealers / Custom Vacuum Sealers
• Thermal Impulse Sealers / Constant Heat Sealers
• Multistage Sealers / Gas Flush
• Hand Sealers: Scissor Sealers / T-Clamp Sealers
In addition to bag sealing machines, we also offer other packaging equipment and accessories such as code printers, filling equipment and bag clips, which we call "heatless sealers."
More About IMPAK
For over 20 years, IMPAK Corporation has provided innovative solutions for individuals and businesses with modified atmosphere packaging needs. With a full range of sorbent and flexible packaging products, including Mylar films and bags, standard and embossed poly vacuum bags, stand up bags, mini pouches, desiccants, oxygen absorbers, and thousands of sealer products and accessories, IMPAK is capable of addressing even the most complex packaging challenges. Other services include prototyping and custom product development, custom laminations, custom printing, adhesive labeling, product packaging, and machine assessment and repair.
Recently IMPAK acquired Seco Industries' machinery division, Gramatech and offers those machines, now produced at our Los Angeles facility. IMPAK also owns AlineSys.com and offers the Aline product line.
IMPAK has locations in Los Angeles, CA, Las Vegas, NV, and Sebastian, FL. Contact us to schedule an appointment.
info Vocational Work Center for Individuals with Disabilities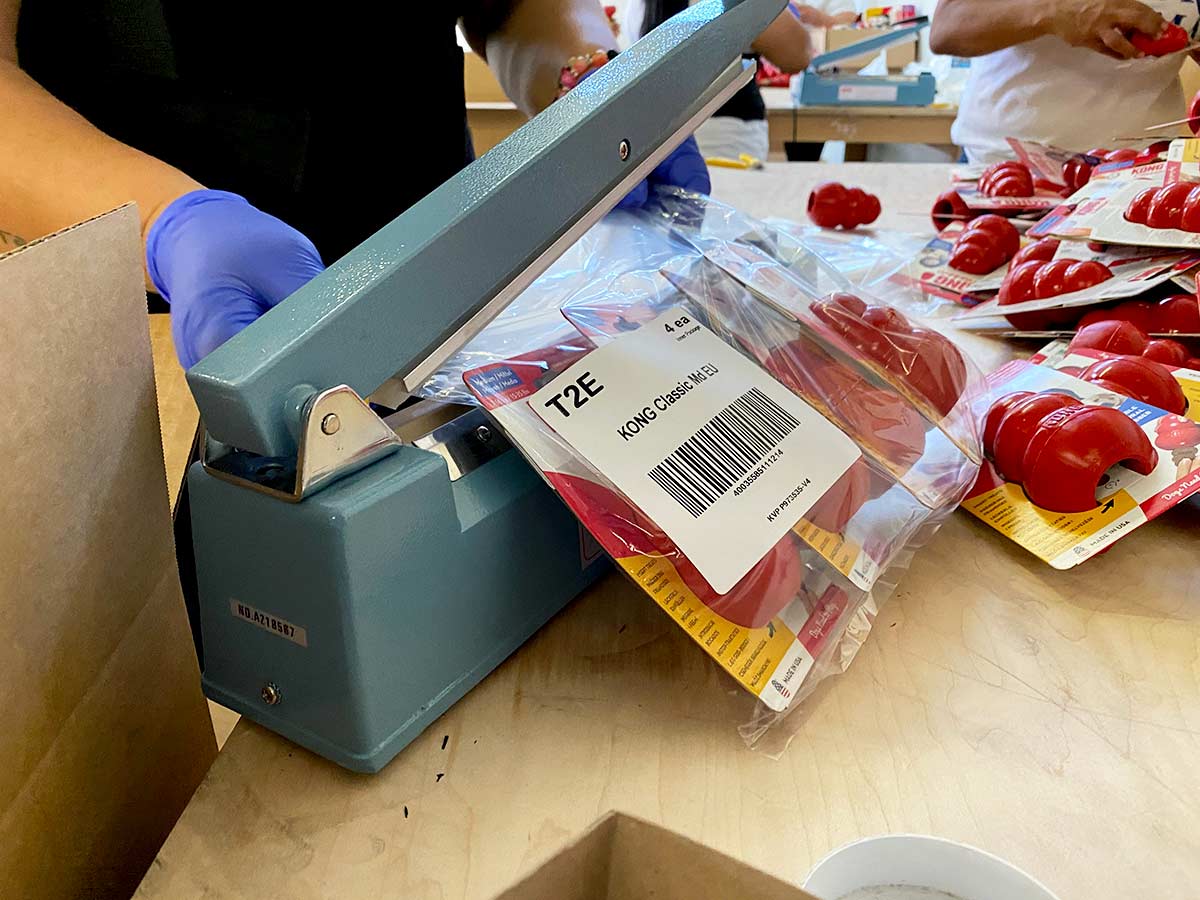 IMPAK Supports Vocational Work Centers that provide opportunities for individuals with disabilities worldwide. Ask us about our special pricing to support your project needs.
Our client, Vocational Work Center for Individuals of Disabilities, had an urgent need to heat seal bags for various packaged pet products. They required an economical and easy to use heat sealer. There are many sealers out there that will make a string seal or a narrow 2mm wide seal (less than 1/10" Note: 25.4mm is an inch!) Look at the value that an extra $10.80 per sealer provides! The wider seal is worth far more in the long run since the extra cost is less than ½ penny per bag that is sealed [see full article]
info Case Study: When Quality is Paramount & Time is of the Essence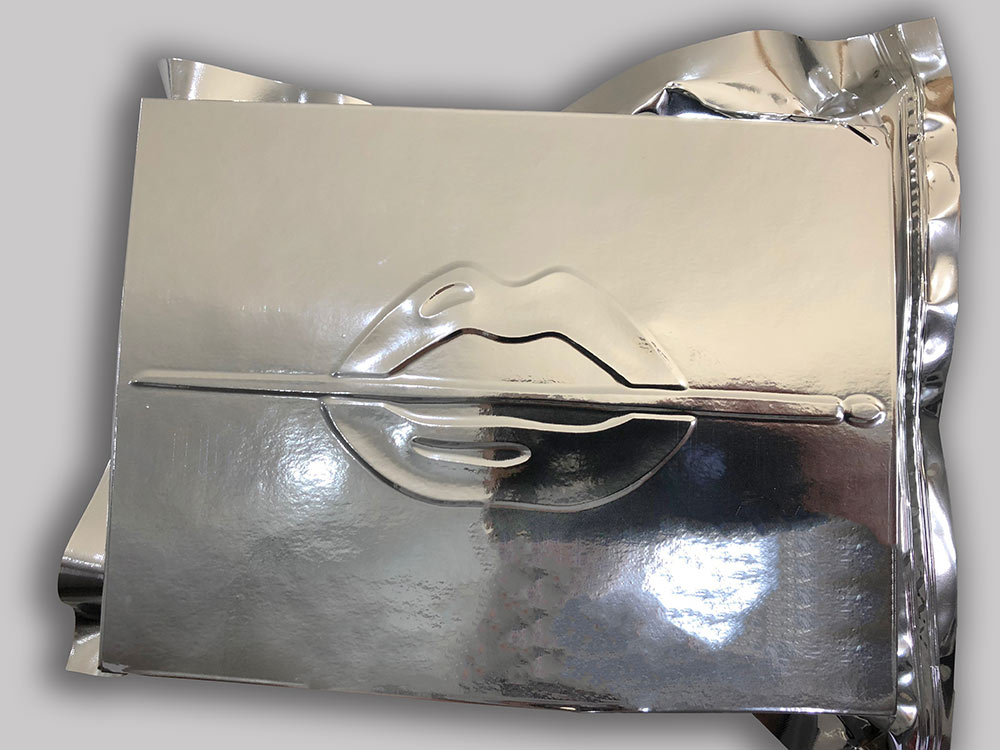 Exclusive cosmetic samples for VIP members at Sephora's first cosmetic convention, SEPHORIA, held in Los Angeles. World renowned Make Up For Ever entrusted IMPAK Corporation to assemble, package and vacuum seal their exclusive product line for this event. 8" x 10" PAKVF 3.5 mil Metallized Pouches were chosen to package three samples along with a piece of cardstock with the company's logo on it. Using the CHTC-280 Chamber Vacuum Sealer, the packaging was sealed air tight, allowing the distinct logo to pop and create an embossed look. The embossed logo is an alternative to price graphics while really making the package stand out to consumers on the shelf. Sealing the packages with this sealer also ensure one of the tightest possible seals, perfect for making the bags contents immobile during transport.
IMPAK was key in helping implement the release of this product with a rapid, 2-week turnaround, start to finish! Typically, when packaging & sealing for a customer, we require a minimum 5-day wait between receiving the product and packaging/sealing. Due to the urgent matter, we were able to supply our customer 250 completed pieces consecutively for 5 days, completing a total of 1250 ready to go products for the event.

Interested in learning more? Speak with our specialists.
Interested in Learning More?