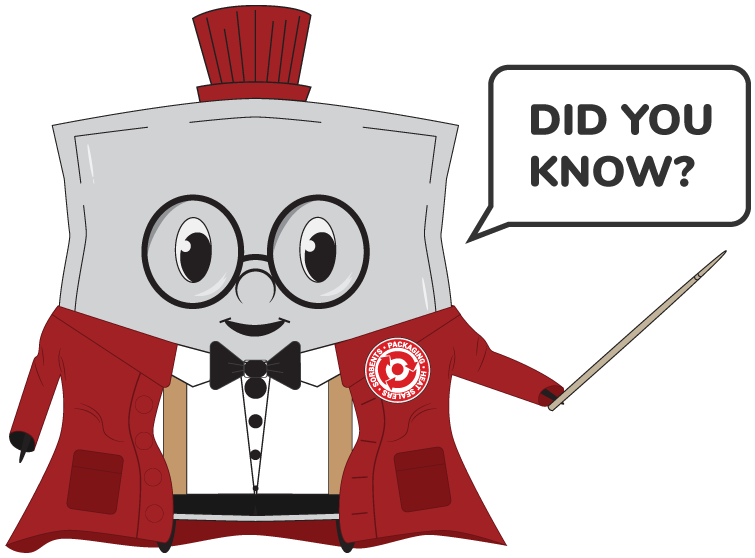 Printing on Transparent Film
Printing ink onto transparent film is notoriously tricky because the base material will affect the look of the print job. First we print onto a transparent film, then laminate the film to the material of your choice (clear, silver foil, kraft). Ink is translucent, which means the color of the base material will show though to varying degrees and heavily influence the look of the ink printed on it. Ink over foil will look different from ink over kraft.
To prevent any mistakes from occurring, before placing your final order, IMPAK's Graphics Team advises you to add a white undercoat and use Pantone colors when possible. In addition, if you are using a Pantone color that is part of your branding, we also recommend ordering a color "drawdown." A drawdown is the process of ordering a test print of your Pantone color on film. This will add time and printing plates to your order, but will prove itself worthwhile in color matching. IMPAK is only responsible for laying down the ink you choose, we are not liable for misprints and variations in color resulting from the failure to invest in a white undercoat.
Again, film and ink are both transparent. If you are looking to produce an exact color on multi-layered film, it is practically imperative you add a white undercoat. Additionally, we recommend that you order a single-color film drawdown of your Pantone color to confirm color accuracy before moving forward with your full production.
There is a reason why presses in this industry have the capability of using 10, 11, and 12 plates. For example, in the 90s when Starkist released their first state-of-the-art pouch it took 10 printing plates to create. Time magazine is able to print beautiful photos with the 4-color process because the substrate is white paper.
If you come to a flexible packaging company expecting a 4-color CMYK print job without taking into consideration the substrate you are printing on, you are showing the company that you do not understand our printing process!