IMPAK Corporation – sorbentsystems.com produces custom printed pouches and packaging with an emphasis on materials with distinctive barrier properties (film property chart) to protect products from the adverse effects of moisture, oxygen, light, heat, cold, or any number of environmental factors are the result of our initial business experience in the sorbent field involving desiccants for moisture and oxygen absorbers to provide preservative free packaging solutions.
---
Request A Sample

Request A Quote

View our graphic submission guidelines

Submit to your sales representative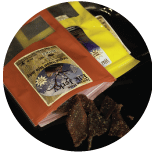 The Experienced Package Engineer or Designer
As a professional in the field, you are aware of the key considerations which MUST be fully reviewed and provided to the manufacturer before any reasonable cost or lead time commitment can be made. (Read More)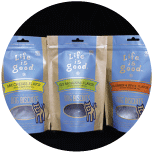 Need a SMALL Quantity?


For organizations that require extremely small quantities in the range of 2,500 to 5,000 units, the number of cost effective options is limited. In general one must be satisfied with what is possible as opposed to what is desirable (Read More)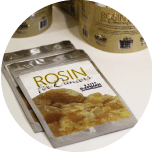 Custom & Adhesive
Labeling Services
IMPAK Corporation now has the capability to professionally apply your custom or preprinted adhesive label to any of the pouches we have in stock. This will allow you to receive a completed pouch which you simply fill and seal. (Read More)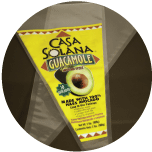 Technical Considerations
IMPAK offers a wide variety of materials for different applications. You should request a sample of the material that would best fit your needs. Follow the link to get a spec sheet of the different materials we offer. (Read More)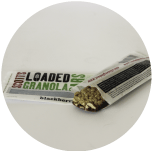 Short Run Printing
See examples of what we've done in the past for short run prints. (Read More)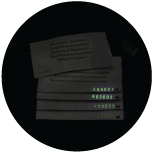 Black-Light Anti-Counterfeiting
Black light ink is used by the medical industry to prevent counterfeit products. Safeguard your packaging with this low cost technology. (Read More)
---

Did You Know?
We print our ink on film that is transparent; this means that your base material will show though to some degree and affect the look of your printed material.
We print onto a transparent film; then laminate the film to the material of your choice (clear, silver foil, kraft). The base material will heavily influence the look of the ink printed on it. Ink is translucent which means the color of the base material will show though to varying degrees. Ink over foil, will look different than ink over kraft.
To prevent any mistakes from occurring, before placing your final order IMPAK's Graphics Team advises you to add a white undercoat and when possible using Pantone colors. In addition, if you are using a Pantone color that is part of your branding we also recommend ordering a color "drawdown." A drawdown is the process of ordering a test print of your Pantone color on film. This will add time and printing plates to your order, but will prove itself worthwhile in color matching. IMPAK is only responsible for laying down the ink you choose, we are not liable for misprints and variations in color resulting from the failure to invest in a white undercoat.
Again, film and ink are both transparent. If you are looking to produce an exact color on multi-layered film, it is almost imperative you add a white undercoat. Additionally, we recommend that you order a single-color film drawdown of your Pantone color to confirm color accuracy before moving forward with your full production.
There is a reason why presses in this industry have the capability of using 10, 11 and 12 plates. For example, in the 90s when Starkist released their first state of the art pouch it took 10 printing plates to create. Time magazine is able to print beautiful photos with the 4-color process because the substrate is white paper.
When you come to a flexible packaging company expecting a 4-color CMYK print job without taking into consideration the substrate you are printing on, you are showing the company that you do not understand our printing process.