This vacuum sealer machine with mobile stand and separate control head is made from high-grade stainless steel and quality anodized aluminum frame body. This retractable vacuum sealer comes with dual heat elements, PLC touch screen, single-ported exhaust, stainless steel frame, Venturi vacuum pump, and double retractable nozzles as standard features.
Features
• Dual Retractable Nozzles with High-Vacuum Flow Rate
• Upper and Lower 0.25" Nichrome Heating Elements
• Mobile Stainless Steel Stand capable of providing 90º sealer head rotation for vertical applications and adjustable height for starting at 37" from the ground to 40", 43", 46", 49", and 52"
• Touch Screen

GVS series of vacuum sealers.
Unitronics Model V350PLC with full color touch screen:
A 24vdc power supply provides for additional safety, expansion/upgrade ready, and remote access capabilities.
This unit packs all the features normally found on very expensive PLC's.

• PLC Touch Screen Control

Touch Screen control: Allows for accurate control of vacuum, gas purge, seal time & dwell settings.
Programmable: You can program and store up to 30 recipes.

• Venturi Vacuum Pump
• Pneumatic Safety-System

Prevents accidental operator injury by use of a back-pressure sensitive micro switch to prevent jaws from locking down in the event an unwanted object (i.e hand or finger) is present in the seal area.

• High-Grade Stainless Steel Body, Heavy Duty Anodized Aluminum Frame
---
Review a PDF copy of our Modified Gramatech Custompak
---
INCREASE YOUR THROUGHPUT ADD TWO NOZZLES TO YOUR GRAMATECH VACUUM SEALER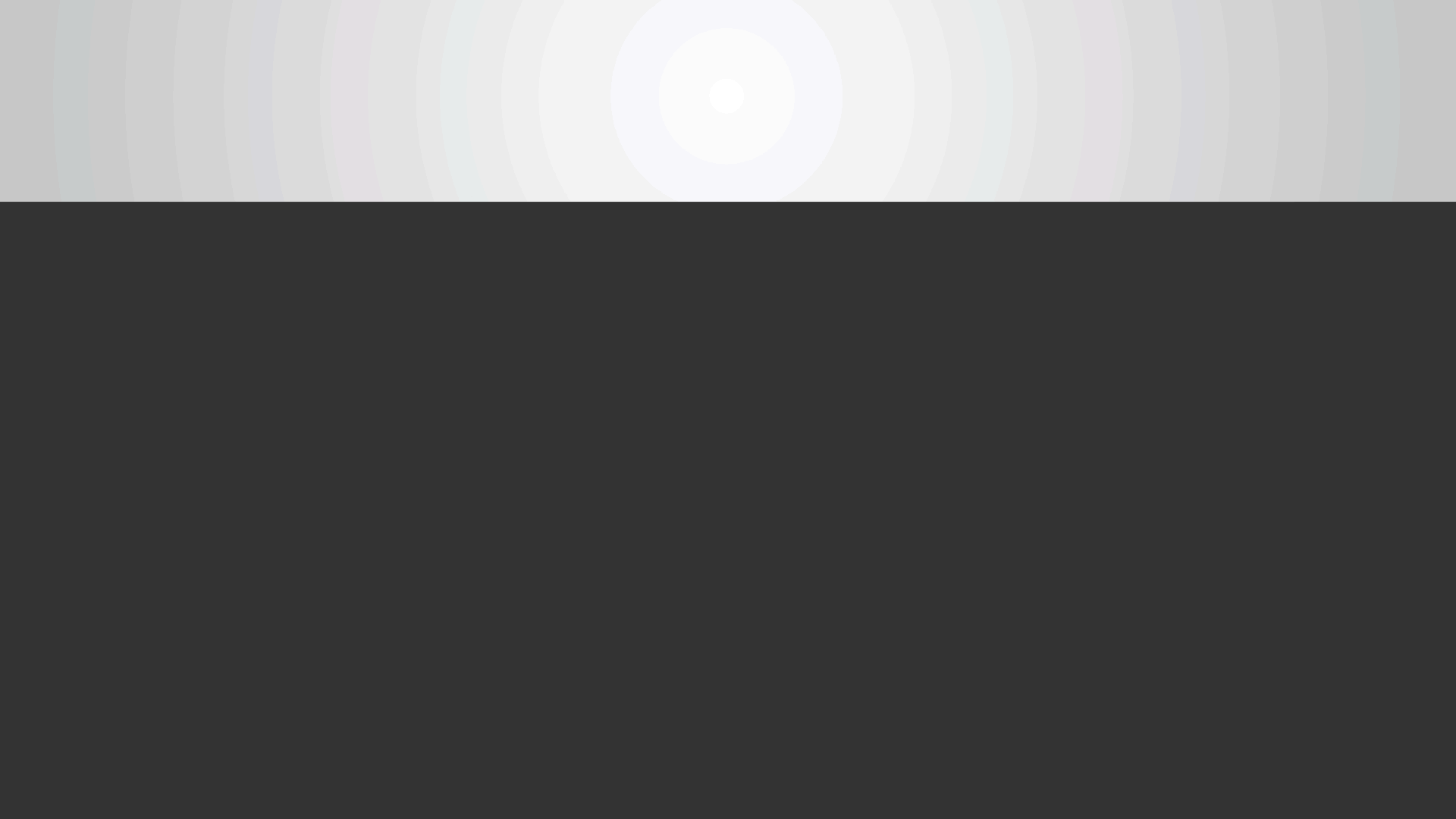 Our technicians who build these heat sealers state that the Trident option provides the most value of any option on Gramatech machines.
For more information, see the options tab.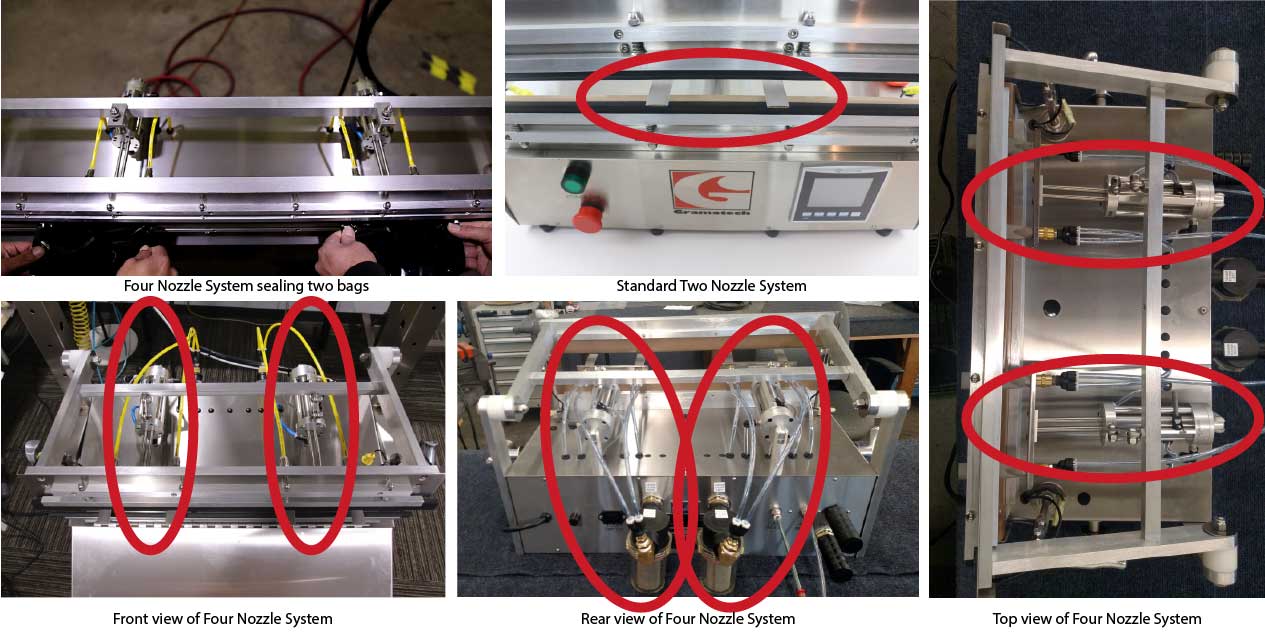 Medically Validatable 36 Inch Workhorse with Optional Trident System
---

IMPAK is the Global Approved Manufacturer of vacuum sealing equipment to Pentagon Technologies, an Applied Materials partner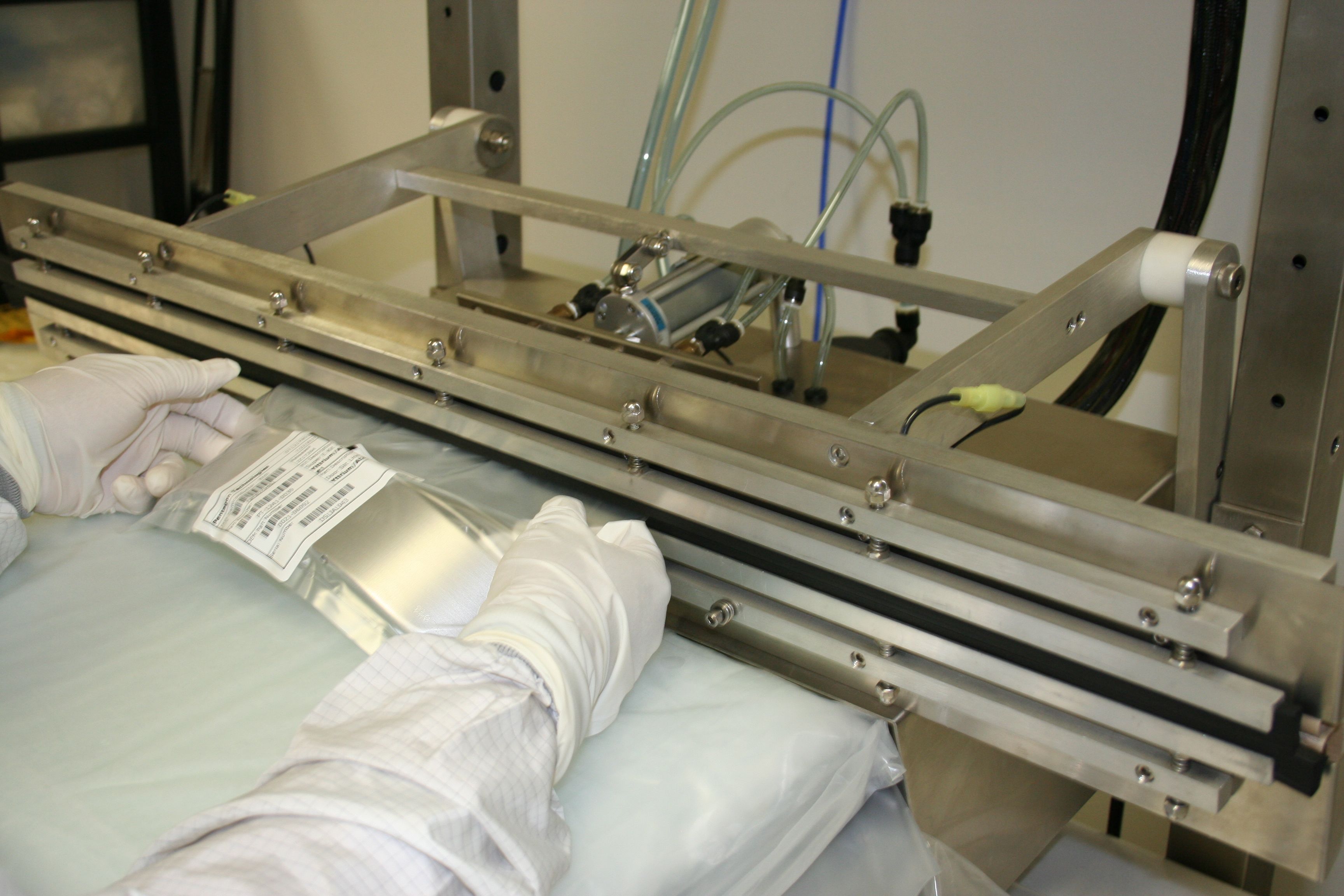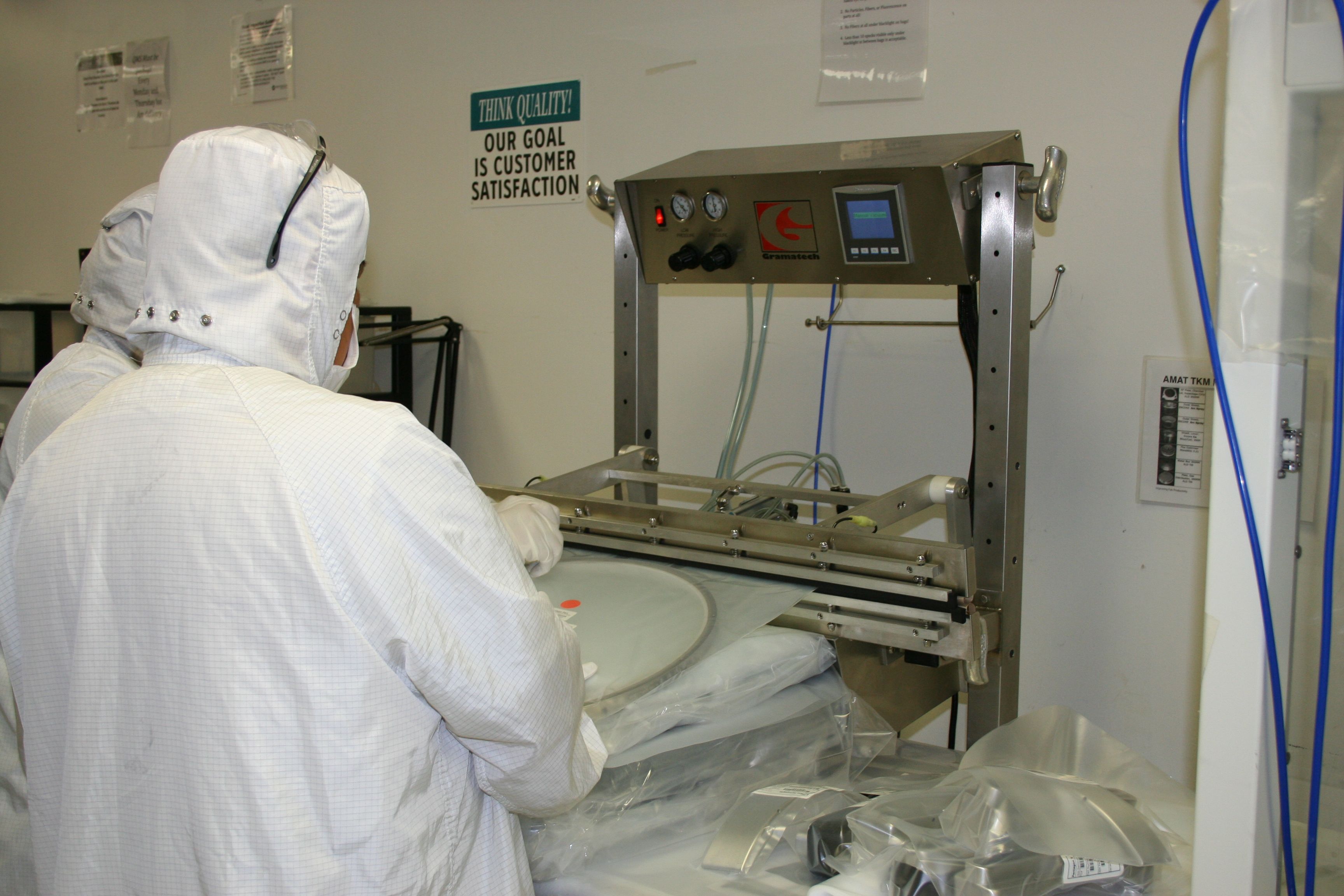 | | |
| --- | --- |
| Sealing Lengths | 21", 26", 31", 36" |
| Seal Width | 0.25" Standard |
| Vacuum Pressure | 25 hg |
| Vacuum Flow | 17 scfm |
| Air Consumption | 7 cfm |
| Electrical | 120 VAC, 15 amps |
21" Custom Pak Spare Parts Kit
Part Number: GK-GV21
Price: $218.00

---
26" Custom Pak Spare Parts Kit
Part Number: GK-GV26
Price: $225.70

---
31" Custom Pak Spare Parts Kit
Part Number: GK-GV31
Price: $237.10

---
36" Custom Pak Spare Parts Kit
Part Number: GK-GV36
Price: $253.00

---
51" Custom Pak with Trident Nozzle System
---
51" Custom Pak - Bag Spreader Option
Custom Pak Vacuum Sealer
---
Medically Validatable 36 Inch Workhorse with Optional Trident System
---
GVS Auto Cycle - Option Feature Demo
---
Purge Flush Option - Gramatech WorkHorse Unit
---
High Flow Vacuum Sealer (Medically Validatable)
---
Medically Validatable 36" Custom Pak with Vacuum and Gas Flush