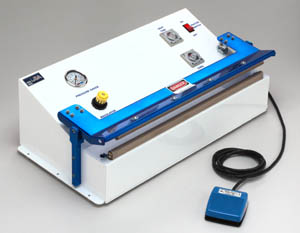 MPPC - Powder Coated Tabletop Impulse Sealer
The MPPC Series tabletop impulse sealers are perfect for budget and space conscious bag sealing applications and are ruggedly built to provide years of trouble free service. Standard controls include a glycerin filled gauge, pressure regulator, separate heat and cool timers and a tap to start foot pedal. The machines are powder coated and easy to clean. Analog controls provide simple operation where validation is not a requirement. A bottom flange allows for this bag sealing unit to be mounted horizontally or vertically. Available in 15", 20" and 25" seal lengths.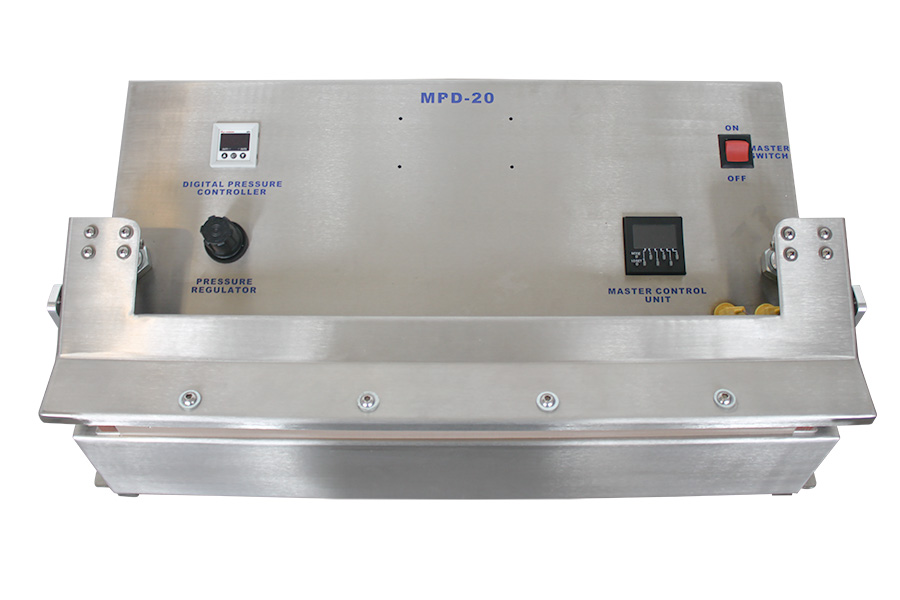 MPDSS - Validatable Medical Pouch Sealer
The MPDSS are tabletop impulse sealers with digital pressure gauge, pressure regulator and Temperature Impulse Controller (TIC). Each unit comes standard with validation ports for seal pressure, time and temperature. The stainless steel exterior makes them clean room compatible and adjustable heat and timing settings allow for sealing a wide range of materials including most thermoplastics and laminated foils. These are highly capable machines that are built to last for years of trouble free operation. These are machines are an ideal option where budget is a concern but validation is a requirement. Available in 15", 20" and 25" seal lengths.