We specialize in creating customer-specified bags to meet your requirements, and our respected experts in flexible packaging will guide you in determining the best materials to use.
Whether it's protection against moisture, oxygen, or aggressive chemicals, IMPAK can help your product stand out from the crowd by designing pouches and packaging that are unavailable anywhere else for applications in food, medical, industrial, and newly developing markets that have yet to be addressed.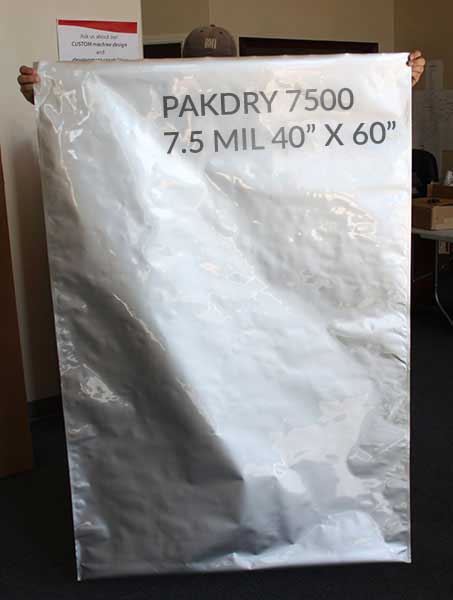 IMPAK flexible packaging solutions can help you to avoid choices that may be detrimental to the product, the integrity of the packaging, and the profitability of your business.
With over two decades of product creation knowledge working with partners that range from large established companies to start-up entrepreneurs, IMPAK uses this experience to review the many possible outcomes of choices such as down-gauging to reduce shipping costs or solving potential delamination issues by using specific materials to match your application's special needs.
For example, we recently completed a custom bag order for 7.5 mil 40" X 60" bags created from our PAKDRY7500 material to be used for packing "composite prepreg", which is a specially formulated resin matrix system reinforced with man-made fibers such as carbon, glass and aramid and is used for aircraft primary structures and subsea tubes for oil and gas exploitation. These large bags were designed with our material's dual layers of both 48 gauge polyester and 60 gauge biaxially oriented nylon combined to protect these integral components. PAKDRY7500 provides a high barrier to moisture, oxygen, and carbon dioxide, high puncture resistance, and is suitable for vacuum packing.
We also build vacuum sealers for this application. Learn more
---
Unique Packaging for Unique Projects
While we regularly produce a wide variety of materials and sizes, some projects require very specific solutions. For cases like those, IMPAK will work with customers to develop the right package to suit their needs. Here are some examples of pouches we have designed to customer specifications:
---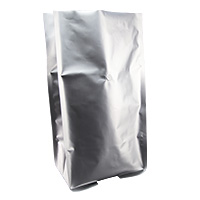 An Agriculture Technology Company was in need a heavy-duty side gusset pouch with a one-way valve to store organic agricultural additives. While a side gusset pouch is not a new concept, having one made in our super high moisture barrier PAKDRY7500, and including a one-way degassing valve is very rarely needed. Utilizing our wide selection of materials we were able to take on this challenge and provide that company with the right pouch to match their stated needs. Cases like these can give us an opportunity to explore new techniques to offer our customers. See product
---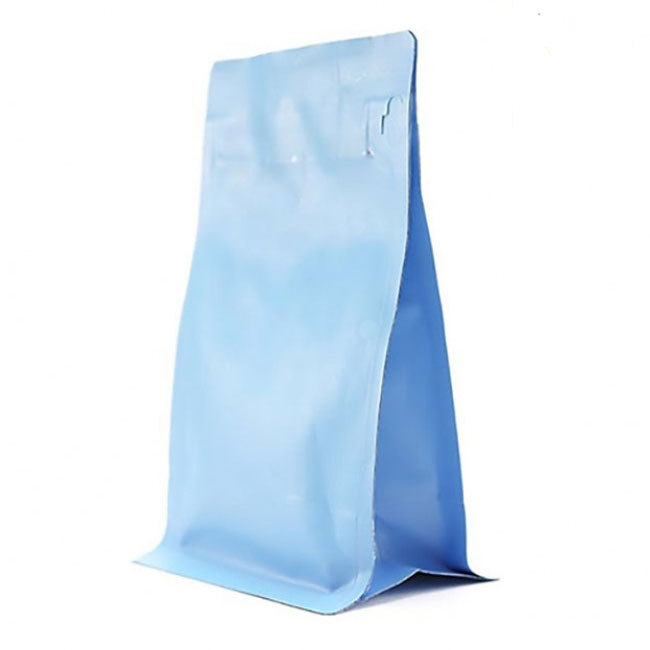 This flat bottom pouch (also called box bottom or square bottom) presented several challenges when the customer gave IMPAK their requirements. A different tooling and production process is required for this kind of pouch, known in the industry as an eight side seal pouch. On top of that, the customer asked for the pouch to be reclosable, with a pocket zipper. This is a tamper evident closure that appears hidden near the top of the pouch. IMPAK was also able to match the customer's Pantone color choice to perfectly fit their branding. See product
---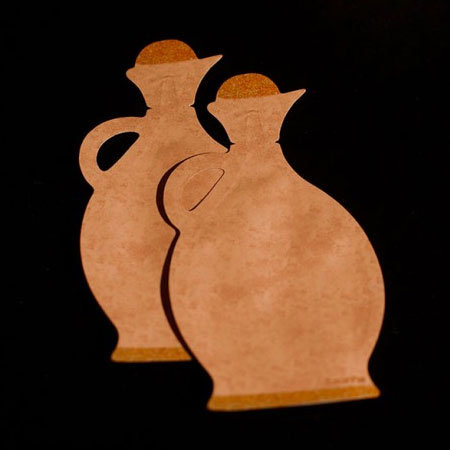 A food service company wanted a creative way to provide their customers with portable containers of olive oil and balsamic vinegar. The pouch created by IMPAK was made with cast polypropylene and a proprietary sealant layer to prevent delamination due to the acidity of vinegar. It was also designed with a unique die-cut shape and custom printed matte color textured effect to resemble a clay pot. Finally, the pouch features a tear notch and dispenser tip for easy opening and pouring. See product
---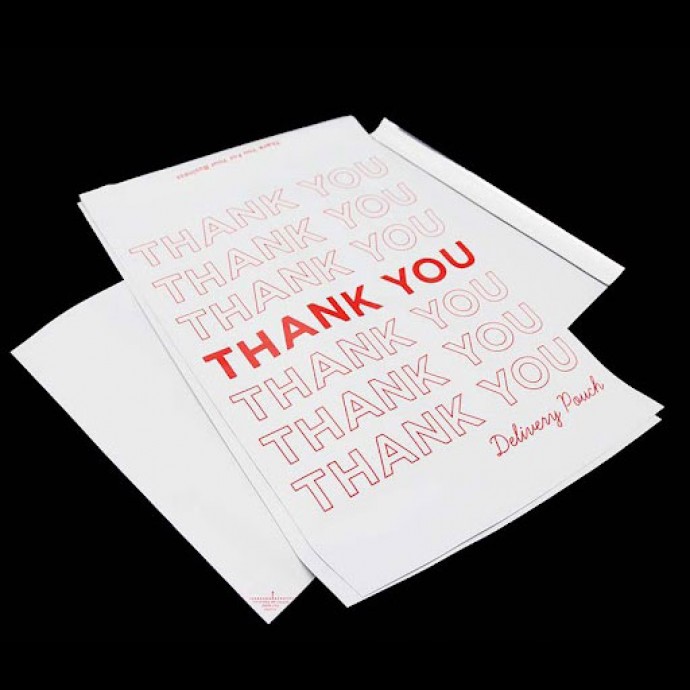 IMPAK was approached by a medical cannabis distributor who was in need of a discreet packing solution for their products. The pouch that we designed and produced for them was to have the appearance of a standard mailer, including a custom print "Thank You" design on the front face of the pouch. It was also made with a lip and tape closure so that it could easily be filled and sealed by hand. But the customer wanted the pouch to be tamper evident as well, so a child resistant tear notch was included to make a highly secure yet unassuming package. See product
---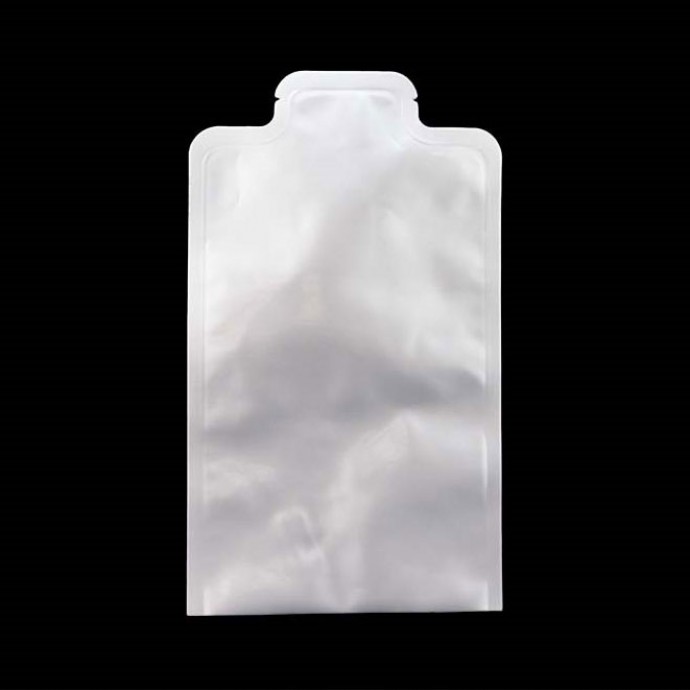 In this instance, a customer wanted a pouch that could hold freeze dried microbes for a single-use application. This large, custom-shaped dispenser tip pouch is made with high barrier MylarFoil PAKVF4C, which features a sealant layer that allows "strike through" - the ability for the material to be securely sealed right through powders or viscous materials. The strike through feature provides a resulting hot tack strength that allows a good seal when other structures would fail due to seal area contamination. See product