Foot Pedal Sealers
(Hands Free)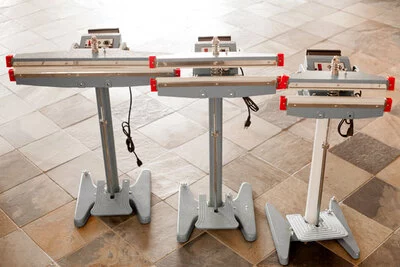 Every model provides distinctive features and characteristics designed for specific applications. Tabletop Impulse Sealers (stapler-style sealers) may be budget-friendly, but they are not as efficient. On the other hand, hands-free sealers offer significant advantages, including time-saving, cost-effectiveness, and enhanced product quality.
Hands-Free Sealer Versions:
For more information Contact Us
---
Single-Sided Heat Sealers ↓
These units are affordable and efficient packaging machines capable of sealing a wide variety of packages, ranging from small single portion packets to large heavy-duty materials (7-, 8-, 10-mil thick). The foot pedal activation allows for hands-free operation. The seal width is 5mm, slightly less than 0.25 inches.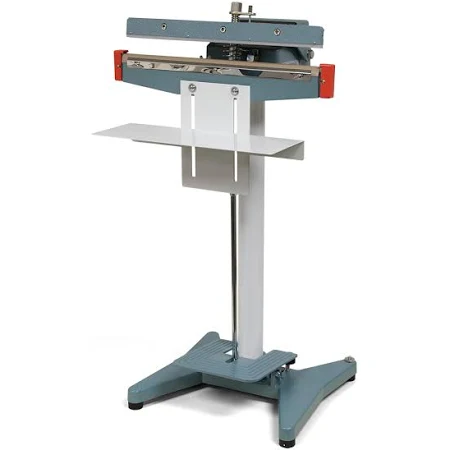 18" Single Impulse 5 mm Foot Pedal Sealer
Part Number: 5FI450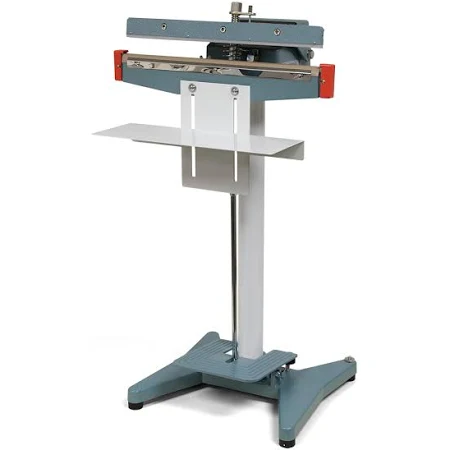 26" Single Impulse 5 mm Foot Pedal Sealer
Part Number: 5FI650
---
Double-Sided Heat Sealers ↓
This apparatus demonstrates an impressive sealing proficiency across a diverse spectrum of substrates. Employing a dual-impulse mechanism, hands-free sealers are imbued with twin top and bottom heating elements, orchestrated through a foot pedal initiation. This advanced configuration equips the sealers with unparalleled versatility, enabling the encapsulation of an extensive gamut of materials. In contrast, the historical absence of dual top and bottom heat units necessitated alternative and often intricate sealing methodologies to tackle recalcitrant substances such as vinyl. The sealing width, quantified at 5mm, is approximately 0.25 inches.
---
Constant Heat Sealers ↓
Certain industrial clients within the medical and military packaging domains necessitate the application of consistent thermal energy. For specific preferences, constant heat sealing is favored by certain customers due to its capability in producing broad, robust, and hermetically sealed closures. Please be aware that the seal width is 15mm, which is roughly around 0.625 inches.