Galloway Chooses IMPAK for an Advanced Custom Sealer
Background:
Galloway Company manufactures innovative dairy bases for the beverage industry and is a leader in innovative liquid processing of concentrated dairy blends and sweetened condensed milk. They are the largest sweetened condensed milk producer in the nation.
Challenge:
Galloway Company partnered with IMPAK Corporation to develop a solution to their packaging challenge: they were aseptically filling bags but wanted smaller bag size. The problem was, they already had high quality bags that they didn't want to see go to waste. They also had an established production line that they didn't want to disrupt or modify.
IMPAK set out to provide a cost-effective solution that would split the bag into 3 separate bags, without compromising the sterility of the aseptically filled contents.
Process:
Sealing Through a Filled Bag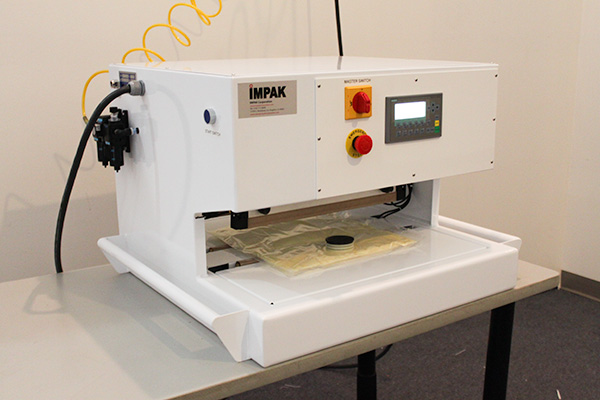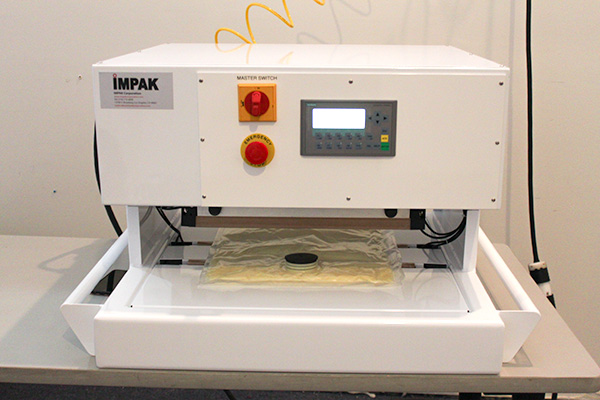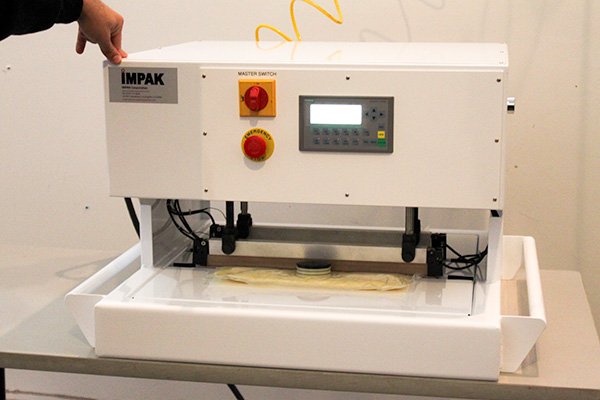 IMPAK's challenge was to develop a solution that would push the condensed milk out of the way and allow the two sides of the bag to bond completely. To achieve this, IMPAK upgraded the sealer's standard TIC to a state of the art Siemens controller. The upgraded Siemens controller allowed for individual control of each heating element, as well as pressure and temperature readings down to the millisecond. This level of control allowed the technicians at IMPAK to find the precise balance of temperature, pressure and sealing time that would create a hermetic seal, right through the condensed milk.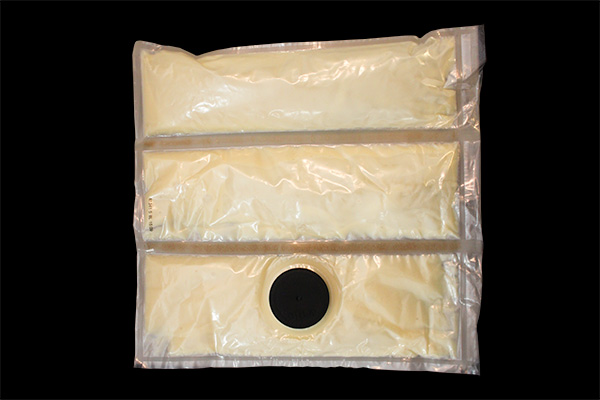 Separating the Sealed Bags
Although the challenge of sealing through viscous contents had been solved, there was still the challenge of cutting the bags apart. One option was to incorporate a cutting wire into the sealer, but IMPAK worked to provide a more cost-effective method of splitting the bags.
The simple solution was to cut the bags down the length of the seals. The original seal width was narrow and left little room for error, so new wider seal bars were installed. The upgraded sealer along with a new guillotine bag cutter completed the process and Galloway now had a way to separate their pre-filled bags.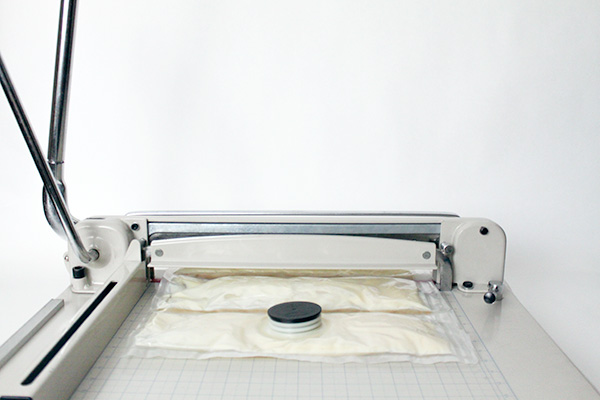 Upgrading to an Intelligent Sealing System Platform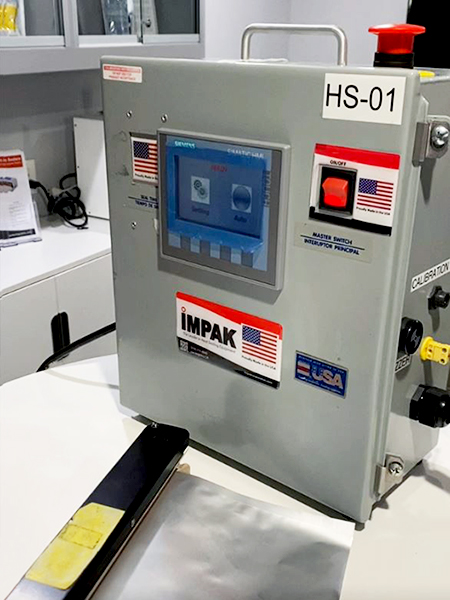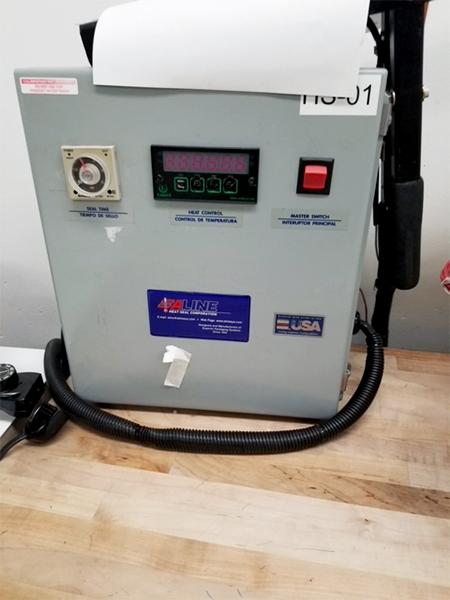 Challenge: IMPAK was contacted by a large firm that manufactures plastic films with a challenge; upgrade a hand held heat sealer with old technology TIC (temperature impulse controller) and timer so that precise heat and cool temps can be measured and monitored. The heat sealer is used in their QC Lab and research and design lab to construct and test prototypes.

Background: The customer had a hand held heat sealer that was produced by Aline Corporation (www.alinesys.com) that was no longer functioning. Although Aline went bankrupt in 2012, IMPAK Corporation's Machinery Group is committed to supporting and manufacturing all of the sealing units that were previously produced by Aline. They were hoping to repair the sealer quickly and economically.[see full article]