Push to Seal Hand Press Sealers
Our Most Popular IMPAK Hand Press Impulse Heat Sealer; PTS-200 - 8" and PTS-300 - 12"
Put this Stainless Steel Heat Sealer to the test.
Limited Time Promotion: For a limited time receive 50 of our virtually indestructible and very elastic food grade bags (8.5" x 13.0") FREE (P/N: V4R08513)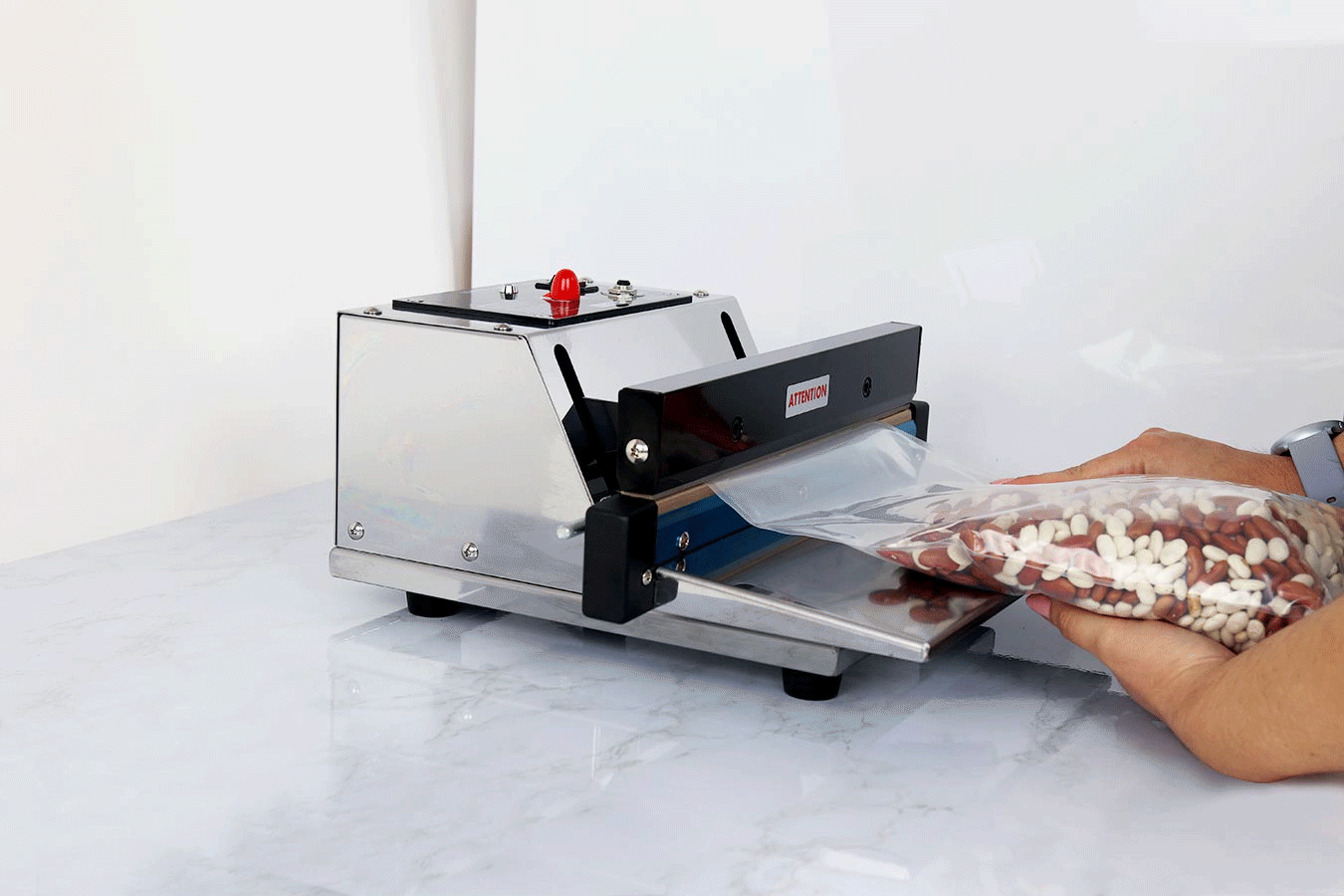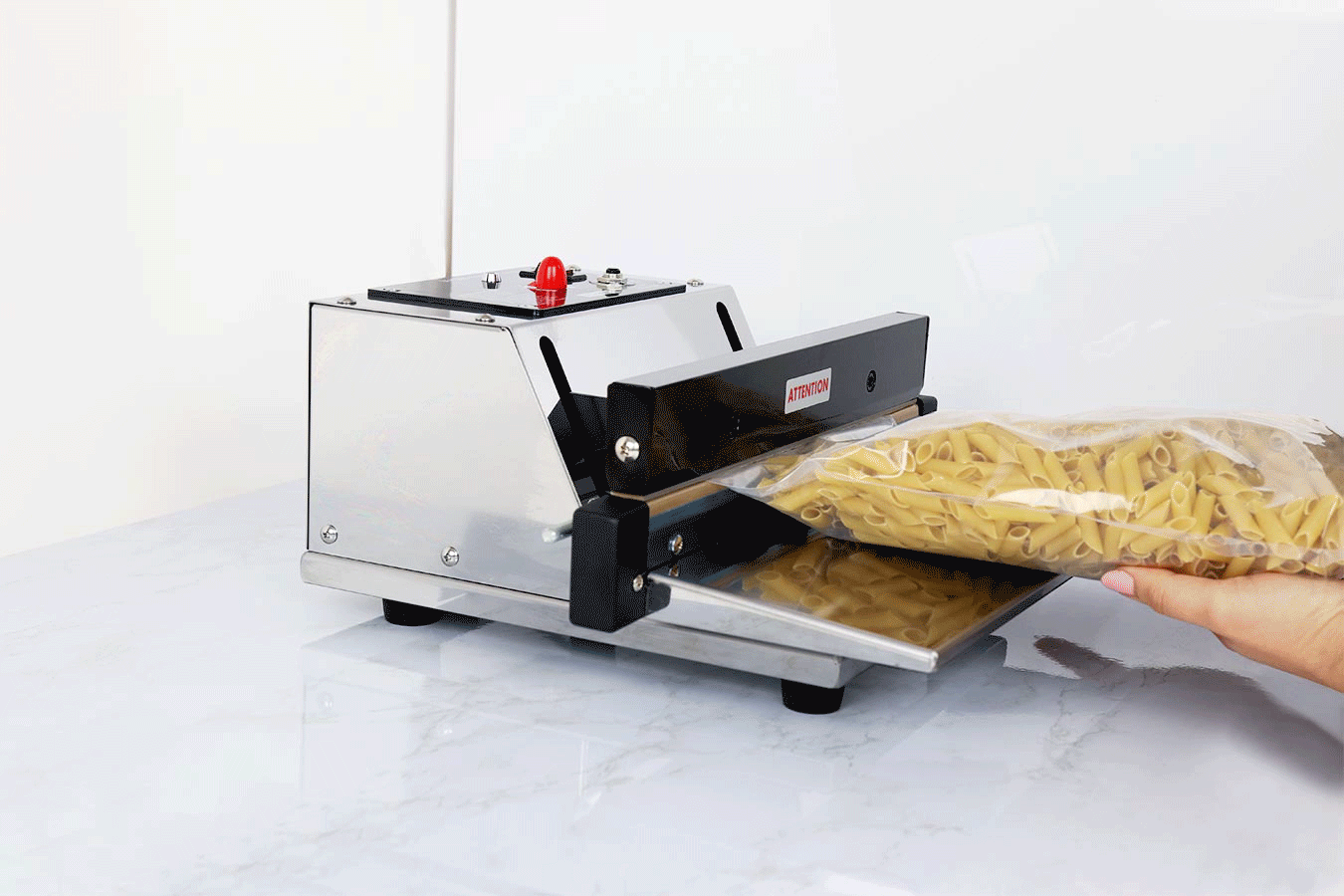 • Easy to operate - hand press - no warm-up time
• Can be operated horizontally on a table or mounted vertically which allows the package to remain upright while being sealed.
• Suitable for lots of applications including powder and liquid products; great for sealing coffee bags
• Stainless steel construction
• Strong 5mm seal width
• Analog electronic heat timer
• 8 and 12-inch seal length (8-inch sealer can seal materials up to 9 inches wide)
Operation:
• Set the sealing time according to the thickness of your bag material. (Always start with the minimal setting and slowly increase time as needed to determine accurate time that achieves integral seal for your bag.)
• Insert material between the seal bars and lightly press the working table so the seal bars meets.
• Hold the table for 2 to 3 seconds after the red LED goes off.
Model #:
PTS Series
Seal length:
8" and 12"
Seal width:
5mm
Temperature Control
Analog
Voltage:
120V/60Hz
Machine Dimensions
8" Sealer = 13" x 11.5" x 7"
12" Sealer = 13" x 14" x 7"
Machine Weight
8" Sealer = 12 lbs.
12" Sealer = 15 lbs
Push to Seal Sealer - Full Overview
Spoutpak Sealed with a Push to Seal
Liquid Filler Machine Filling Spoutpaks
Liquid Filler Machine Filling Tubes