Quick Links
This Econo Vac 1600 is truly a machine that delivers both quality and performance at a price that says WOW, what a great price. So can your vacuum application be handled with a 15.5" seal length, does not require gas flush or a bi-active seal, then look no further the Econo Vac 1600 is the machine for you. If longer seal lengths or other options are required then take a look at IMPAK's other models of great vacuum sealers.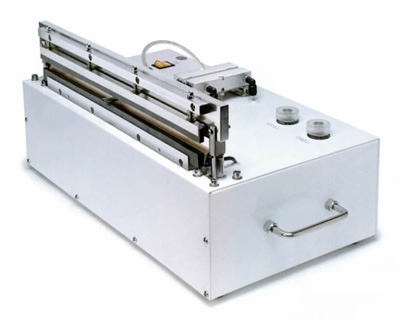 Specifications:
Part Number: EV1600
Max Seal Lengths: 15.5
Seal Width: .25"
Electrical: 120 VAC
Vacuum Pressure: 26" Hg
Air Consumption: 2.5 CFM (compressed air source required that is capable of 80 psi)
Please Note: This machine requires a separate compressed air source capable of prividing 80 psi of clean, dry compressed air to operate.