Moisture & Oxidation Dangers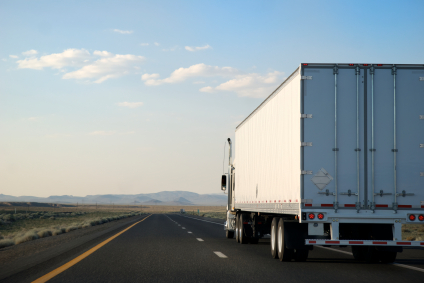 Protection against Moisture & Oxidation Damage
Whether it's a pickup truck carrying fresh produce, a semi transporting packages of electronic components or a shipping container filled with wooden furniture, your products share a common threat of moisture and oxidation damage during transport.

Moisture Protection Solutions
Moisture is a major cause of degradation, malfunction and reduced shelf life for goods ranging from food and agricultural products to machinery and munitions. Not only can it cause economic loss and waste, moisture can damage your company's reputation for quality.

IMPAK Corporation provides targeted desiccant and humidity indicator solutions for monitoring and protecting goods against damaging moisture and humidity across the worldwide supply chain.

Oxygen Absorption Solutions
Like moisture, oxidation also poses a serious threat to products ranging from dairy products to pastas to pet foods. Exposed to moisture and oxygen, package foods become susceptible to mold, bacteria and rancidity.

IMPAK Corporation offers a broad selection of Oxygen Absorbers to protect food products against oxidation. Plus, our Oxygen Absorbing products come in a variety of sizes and configurations to conform to package sizes, shapes and other needs.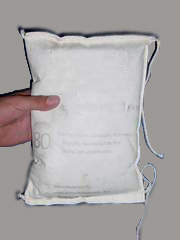 A Leader in Innovation
A world leader in desiccant and oxygen absorption solutions, IMPAK Corporation is one of the largest global distributors of desiccants for packaging applications.

In addition, we offer a full range of desiccant and oxygen absorbing solutions including container desiccants, desiccant bags, and oxygen absorbers, as well as humidity indicator cards, humidity indicator plugs, and desiccator plugs that monitor the packaging atmosphere.

» View our complete line of large Desiccants
» View our complete line of small Desiccant Packets
» View our complete line of Bulk Sorbents
» View our complete line of Oxygen Absorbers
MAKE YOUR OWN BAGS
If you have wide varieties of parts that are of different sizes and you are utilizing the combination of our hot jaw or our advanced mobile hand held sealing units, try using this 200yd material. The material works great in conjunction with the mobile hand held sealers.

Made in the USA and used extensively by the US Military.
With the purchase of this material, you can purchase the Hot Jaw for $99.00
Image
Part Number
Material
Pricing
MS360-36Y200
MIL-B-131
1 Roll: $298.50
2-4: $277.50
5-9: $256.50
10+: $245.80


Molecular sieve is the best desiccant you can buy.
Click here
to find out why
Part Number
Description
Order 1
Order 2 - 4
P/N: 016WP100CU
1/6 Unit clay desiccant packaged in Tyvek;
100 pieces in PE bag
P/N: 016WP1500CU
1/6 Unit clay desiccant packaged in Tyvek;
3,000 pieces per case
P/N: UF13PE80
1/3 Unit Clay packaged in Tyvek; DIN Certified;
80 pieces in PE bag
P/N: UF13CTN960
1/3 Unit Clay packaged in Tyvek; DIN Certified;
960 pieces
P/N: 205050PK01
1 oz. - 3" x 3.5" Packaged in Tyvek; 50 pieces
P/N: U2CTP
2 unit clay desiccant packaged in Tyvek;
300 pieces per case
P/N: U8CT
8 unit clay packaged in Tyvek;
90 pieces per case

Part Number
Description
1 @ 24.35
2 - 4 @ $21.45
5 - 9 @ $17.55
10 + @ $15.85
P/N: U1MSNWP

28.0 gram desiccant packet containing 4A molecular sieve; 50 packets per MylarFoil™ bag w/ZipSeal™.
Use: One packet will reduce the RH to below 2% when properly used.
Desiccant Requirement Chart

Cubic Inches
Cubic Feet
Gallons
Square Inches
Square Feet
Required Desiccant
237-475
.14-.28
1.1-2.1
15-29
0.1-0.19
1/6 unit
476-714
.29-.42
2.2-3.2
30-45
0.2-0.29
1/3 unit
715-1274
.43-.82
3.3-6.3
46-89
0.3-0.59
1/2 unit
1275-2499
.83-1.66
6.4-12.5
90-179
.06-1.20
1 unit
2500-3849
1.67-2.49
12.6-18.6
180-269
1.20-1.29
2 unit
3850-4286
2.50-3.32
18.7-24.9
270-359
1.30-1.89
4 unit
4287-5713
3.33-4.16
25.0-31.1
360-449
1.90-2.49
4 unit
5714-7142
4.17-4.99
31.2-37.3
450-539
2.50-3.09
8 unit
7143-8570
5.00-5.82
37.4-43.5
540-629
3.10-4.39
8 unit
8571-9999
5.83-6.66
43.6-49.9
630-719
4.40-4.99
8 unit
1000-11422
6.67-7.49
50.0-56.0
720-809
5.00-5.59
8 unit
11423-12856
7.50-8.32
56.1-62.2
810-899
5.60-6.29
16 unit
12857-14285
8.33-9.99
62.3-74.7
900-1079
6.30-7.49
16 unit
14286-17142
10.00-11.68
74.8-87.2
1080-1259
7.50-8.79
16 unit
17143-19999
11.69-13.32
87.3-99.6
1260-1439
8.80-9.99
16 unit
20000-22856
13.33-16.66
99.7-124.9
1440-1799
10.00-12.49
16 unit
22857-28570
16.67-24.99
125.0-186.9
1800-2699
12.50-18.79
16 unit
28571-42856
25.00-33.32
187.0-248.9
2700-3599
18.80-24.99
80 unit
42857-57142
33.33-41.66
249.00-XXXX
3600-4499
25.00-31.29
80 unit
57143-71428
41.67-49.99
XXXXX
4500-5399
31.30-37.49
80 unit
71429-85713
50.00-58.20
XXXXX
5400-6299
37.50-43.79
80 unit
85714-9999
58.30-66.69
XXXXX
6300-7199
43.80-49.99
80 unit
100000-114286
66.70-XXXX
XXXXX
7200-XXXX
50.00-XXXX
80 unit