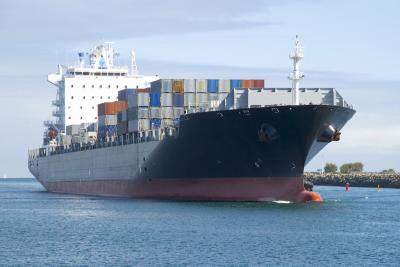 IMPAK offers desiccant products that afford protection against the damaging effects of moisture during intermodal transport. Available in five sizes, these desiccant bags are completely environmentally safe and suitable for most shipment applications.

A common danger in cargo transport is "container rain", or "cargo sweat". This occurs when the temperature inside the container reaches the dew point and condensation begins to form.  By aggressively removing moisture from ambient air, our desiccant products lower the dew point to prevent the formation of condensation, a system highly effective in preventing mildew, corrosion, and other damage to agricultural products, bulk foods, powders, wood products, glass, machinery and metal components.

Advantages:
Inhibits the formation of mold, mildew, rust and corrosion
Controls dew point, preventing "Container Rain"
Environmentally safe and can be disposed of as normal waste
Completely safe for contact with food and drugs
Applications:
Ocean, truck, rail and air transport.
Storage facilities.
Protection of agricultural commodities, furniture, auto parts, machinery, metal products, corrugated boxes, wood, textiles, leather goods, food products, coffee, pet food, canned goods, bottled products, machinery, metal components, and many other products.
Ideal for boats and RV's as well as other long term storage applications.