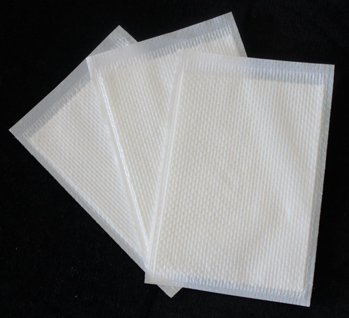 There have been thousands of laboratory and field experiments which have conclusively demonstrated that enriching the air with carbon dioxide stimulates the growth and development of nearly all plants. They have also revealed that higher-than-normal CO2 concentrations dramatically enhance the efficiency with which plants utilize water, sometimes as much as doubling it in response to a doubling of the air's CO2 content.

Elevated levels of atmospheric CO2 also enable plants to better withstand the growth-retarding effects of various environmental stresses, including soil salinity, air pollution, high and low air temperatures, and air-borne and soil-borne plant pathogens. In fact, atmospheric CO2 enrichment can actually mean the difference between life and death for vegetation growing in extremely stressful circumstances.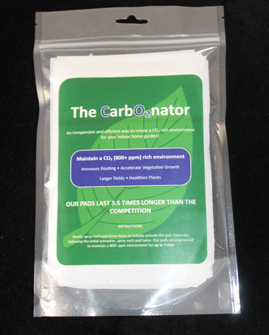 The CarbO2nator CO2 pad is an innovative and easy way to supplement your indoor garden environment with Carbon Dioxide, resulting in higher yields and healthier plants.

Our pads feature a state-of-the-art woven fiber lattice that locks in the active ingredients in precisely controlled amounts. This results in the constant, consistent production of CO2, not only extending the life of the pad, but providing you greater yields and thriving plants.

EASY TO USE: Gently spray three times to activate the pad, place inside propagation tank. The relative humidity will keep the pad active for up to 7 days.

* Should the pad appear dry, gently spray to reactivate.





OUR PADS LAST 3.5 TIMES LONGER THAN THE COMPETITION