High Temperature Desiccant Capsules
Also referred to as Caged Desiccants
Designed primarily for use in aeronautic, military and nanotechnology applications, the SINCAP is a porous Stainless Steel (316L) desiccant capsule capable of withstanding temperatures up to 400° C (752° F). Over the years, these high temperature desiccant capsules have only been available to government agencies, scientific labs, military and a handful of technical companies.
Recognizing a growing need for high temperature desiccants among the general public, IMPAK has decided to break with tradition by offering these porous metal desiccant capsules to anyone.
These Caged Desiccants are specifically designed for applications where extremely high temperatures are the norm. Possible applications include petroleum refinement, solar energy collection systems, molecular and isotopic analysis in aerospace, and munitions. IMPAK also has the ability to tailor this product to most custom specifications.
Please address all inquiries about this product to :
sales@sorbentsystems.com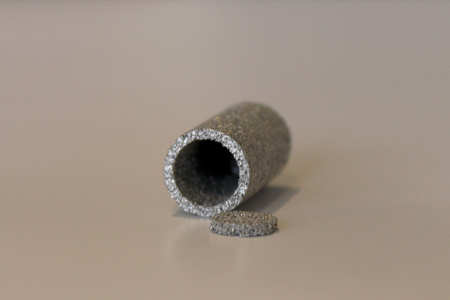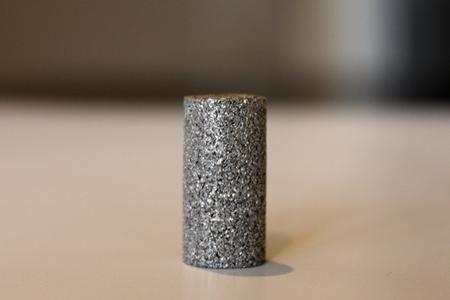 1.0 Gram - Silica Gel
Diameter=1/2" Length=1.0" Wall=1/16"
1.0 Gram - Molecular Sieve
Diameter=1/2" Length=1.0" Wall=1/16"
1.5 Gram - Silica Gel
Diameter=1/2" Length=1.5" Wall=1/16"
1.5 Gram - Molecular Sieve
Diameter=1/2" Length=1.5" Wall=1/16"
Tolerances:

OD: +/- .002
Length: +/-.010
New Product: High Temperature Desiccant Packet
Looking for a high temperature desiccant packet in larger sizes? IMPAK's newest product line is a custom manufactured desiccant packet capable of withstanding extreme temperatures 400F (204C) for months even years at a time. Custom desiccant blends and sizes available; contact IMPAK for small quantities for testing and prototyping. Learn more here: High Temperature Desiccant Packet