A Liquid Dispenser Pouch for Energy Gel
An Energy Gel Pouch that Combines Source Reduction & Convenience
Muir Energy "keeps it simple" with their limited ingredient energy gels, and they approached packaging the same way.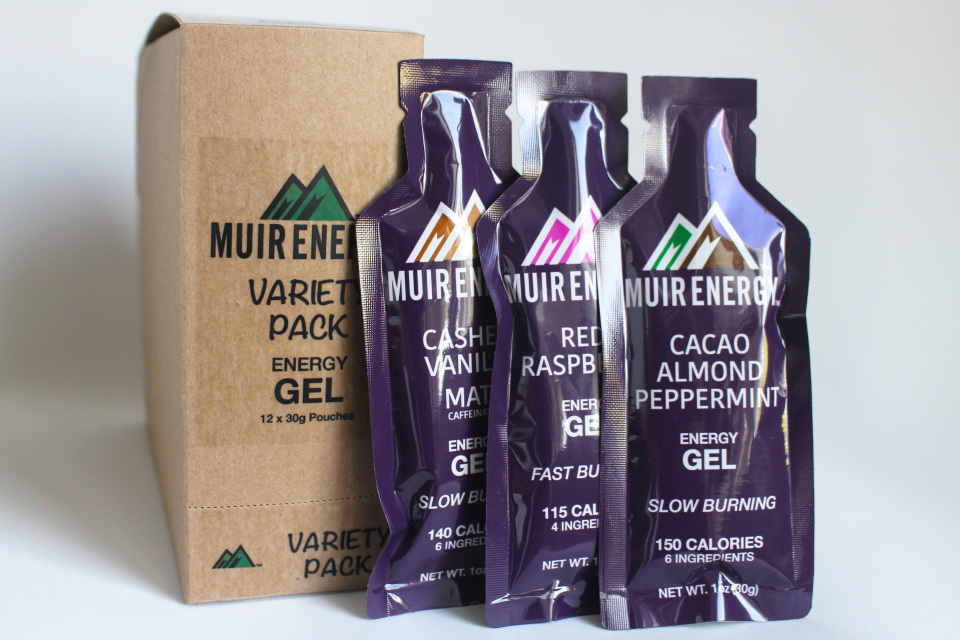 The idea was to keep the packaging as simple as the contents. IMPAK's gel pouch offered source reduction and convenience in the form of a dispenser tip pouch that uses less material than alternatives, and is ready to "grab and go."
Solutions for Every Stage:
IMPAK helped Muir Energy with dispenser tip pouches that developed with the brand's changing needs; First, a silver "stock" pouch that allowed Muir Energy to test their product in a dispenser tip pouch. Next, a custom color pouch that better represented their brand and allowed for easy sticker labeling. Last, a custom printed gel pouch that was ready to fill and required no labels.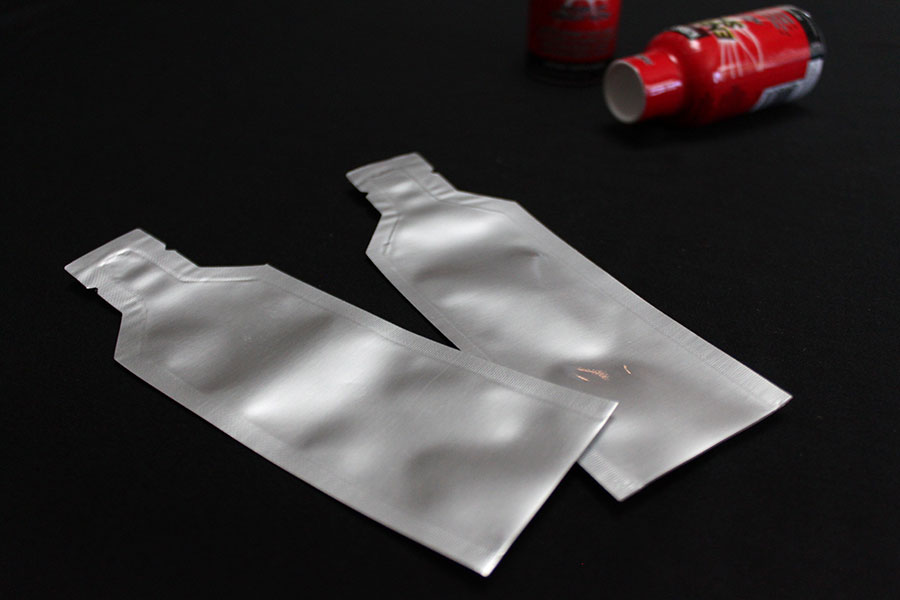 1. Stock Silver Pouch
Intro to product line: stock silver packages: These ready-to-order liquid pouches were an ideal way to test product package, and establish a filling process. (Figure 1)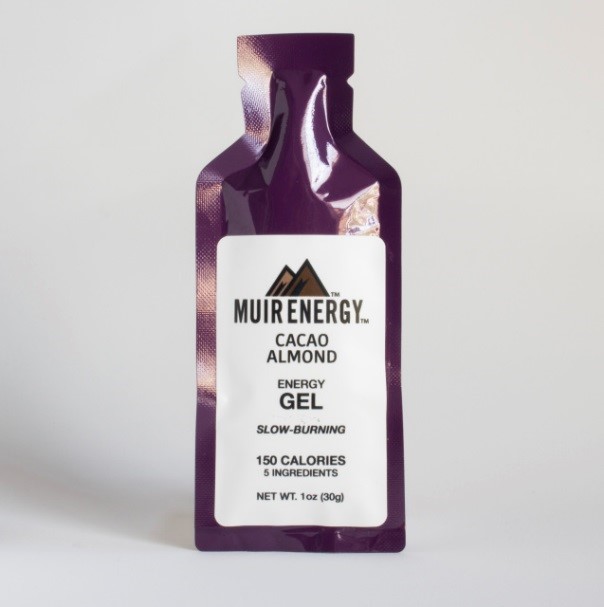 2. Custom Size & Color Pouches:
Brand Identity through color
New size for 30g of gel (IMPAK custom-made this size which required tooling for this uniquely shaped heat seal)
Flexibility with label application: All flavors use the same package, and are differentiated by their labels. These dispenser tip squeeze packets allow Muir Energy to test many different flavors using the same package; if a flavor is discontinued, no packages go to waste. (Figure 2)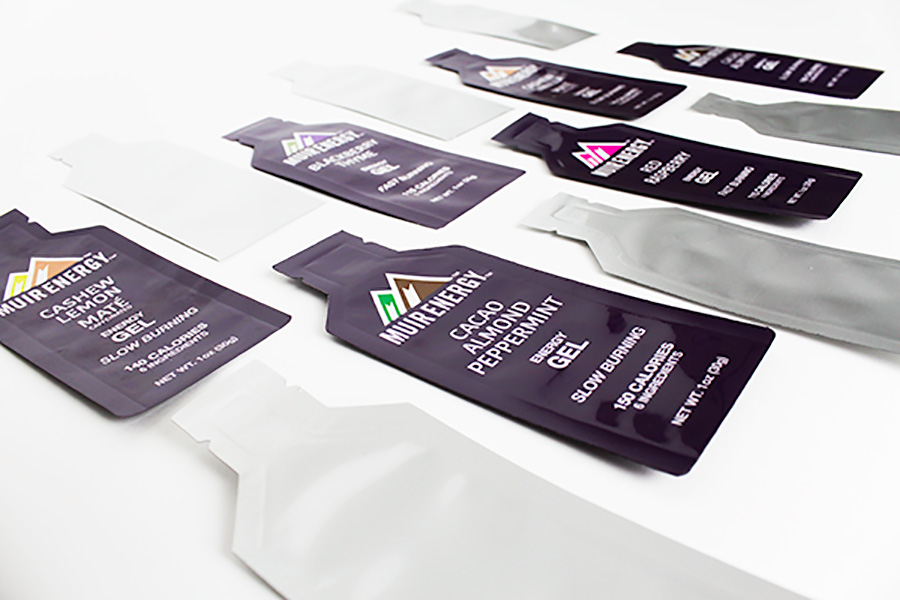 3. Custom Printed Pouch:
Professional, high-end look with brand imagery & logo
Ready-to fill, no labeling required
The custom gel pouch was the fastest, most efficient solution. The new design increases perceived product value. (Figure 3)
4. Next Steps for Muir Energy gel: Stand Up Pouches?
Stand up gel pouches offer the convenience and quality of our liquid pouch, in an ideal retail form that stands on shelves. Custom sizes, shapes, colors, and even reclosable caps are other options to explore.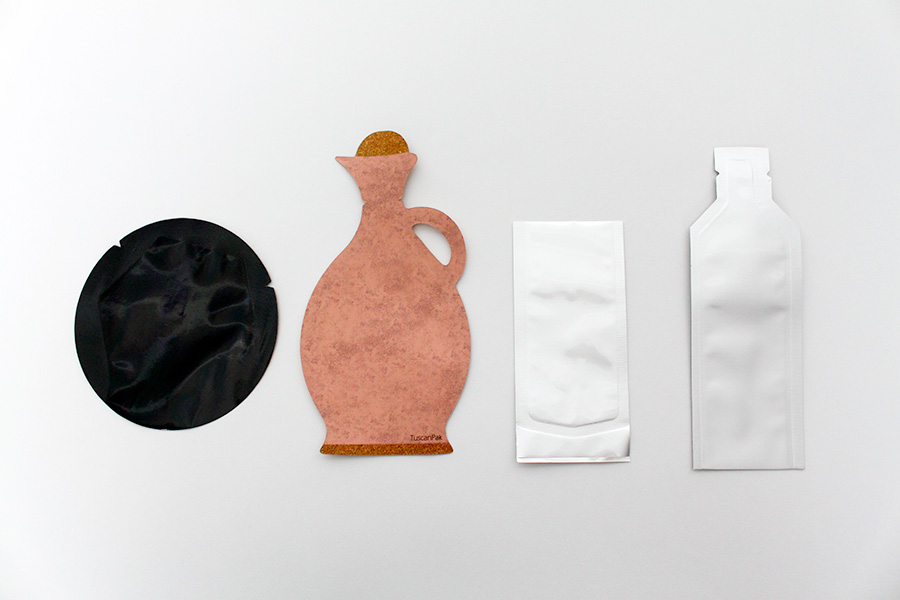 See our uniquely shaped bags here.
Get samples and custom order quotes from our team here.