3.5 Gram 13X Molecular Sieve Desiccant Packet - 1" x 2.17" each packet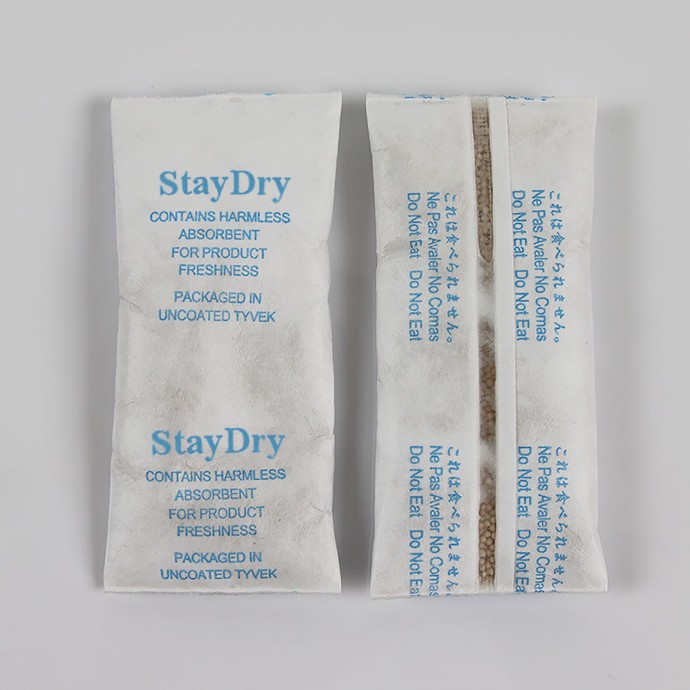 Molecular Sieves(crystalline metal aluminosilicates) as known generally, represent different sorbents that have a wide range of pore sizes.

The grade IMPAK focuses on is so specific in it's crystalline structure that the difference between one grade and another can be a single Ångstrom.

An Ångstrom is a metric unit of length equal to 10⁻¹⁰ m; that is, one ten-billionth of a metre, a hundred-millionth of a centimetre, 0.1 nanometre, or 100 picometres.
Our products are differentiated in 4 separate Ångstrom sizes(The symbol for Ångstrom is Å):
3A (pore size 3 Å): Adsorbs NH3, H2O, (not C2H6), good for drying polar liquids.

4A (pore size 4 Å): Adsorbs H2O, CO2, SO2, H2S, C2H4, C2H6, C3H6, EtOH. Will not adsorb C3H8 and higher hydrocarbons. Good for drying nonpolar liquids and gases.

5A (pore size 5 Å): Adsorbs normal (linear) hydrocarbons to n-C4H10, alcohols to C4H9OH, mercaptans to C4H9SH. Will not adsorb isocompounds or rings greater than C4.

13X (pore size 10 Å): Adsorbs di-n-butylamine (not tri-n-buylamine.) Useful for drying HMPA


41MS13
1 Case (5,000/case):
$306.28
2 or more $278.43 (each case)
5 or more $255.23 (each case)
10 or more $235.60 (each case)
For Lower Quantities
41MS43
Zip Seal Bag with 500 packets $59.50
41MS13PK1C
100 pieces packaged in V4R08513 vacuum bag with three 6HC1060 (10-60% RH HIC)
1 $14.50(each pack)
2 - 4 $10.60(each pack)
5 - 9 $10.20(each pack)