We Modify Band Sealers to Fit Your Specific Need
---
IMPAK's Entry Band Sealer is a continuous band sealer, with a right to left configuration, suitable for making and sealing various types of plastic film bags. It is capable of sealing all of our vacuum bags and Mylar bags, as well as polyethylene (PE) or polypropylene (PP) bags.
This tabletop band sealer has easily adjustable settings including seal temperature and conveyor belt speed. Its powder-coated white finish and silicone covered buttons make it attractive, durable and easy to clean. It is used in applications from food to electronics.
The feed guide adjusts back and forth to allow for a header above the seal of 0.0" to 1.75". The conveyor belt also adjusts forward and back to accomodate large and small bags.
This economical tabletop band sealer stands out from other sealers for its easy operation, compact size, low energy consumption and easy maintenance/consumables replacement. See our spare parts kit for consumables.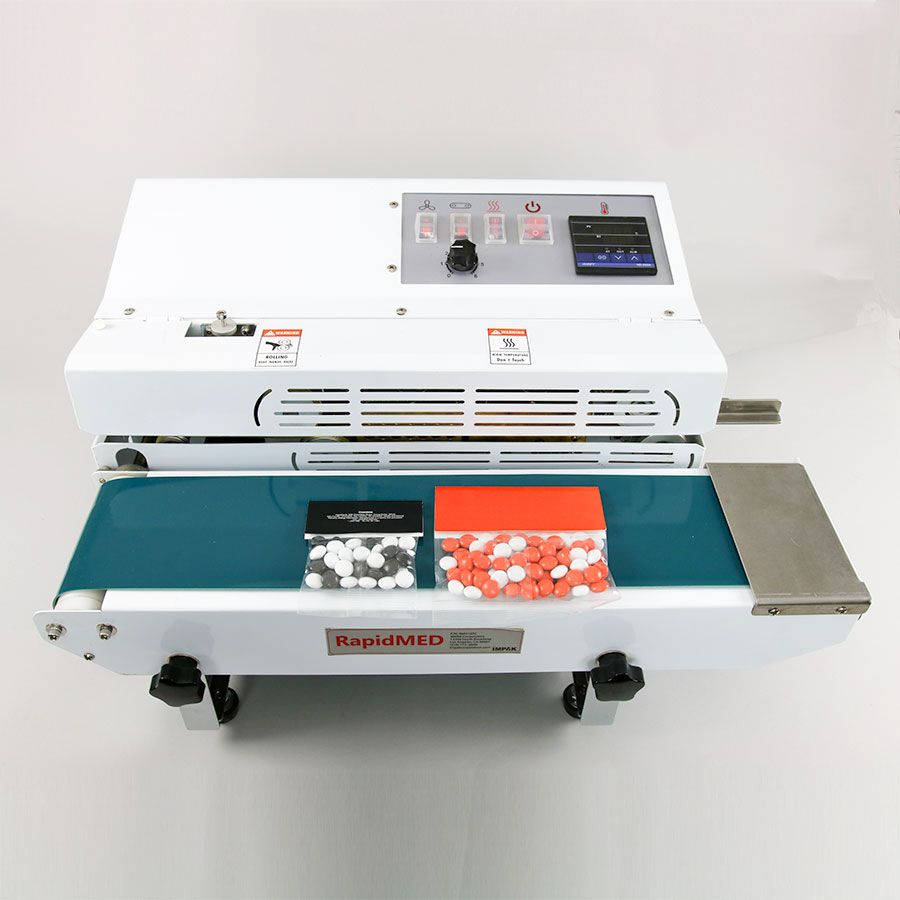 The most economical solution for sealing header cards, up to 2.0"
Adjust the feed guide 1 to 2 inches to create header above seal: 0.0" to 1.75" headers (works with 2" header cards).
Adjust the conveyor forward and back for use with small or large bags.
Sealing Speed
0 - 12m/min.; 0 - 320"/min.
Sealing Width
6 - 12mm; min: 1/8" - max: 5/8"
Temperature Range
0 - 300 Co; 32 - 572 Fo
Voltage / Hz.
110V / 60Hz
Power
500W / 4.55 Amps
Max. Load / Pkg. on Conveyor
2.5 kg / 5.5 lbs
Machine size
23.25" x 16.125" x 12.25"
591 x 410 x 310 (mm)
Weight
65.25 lbs (29.6kg)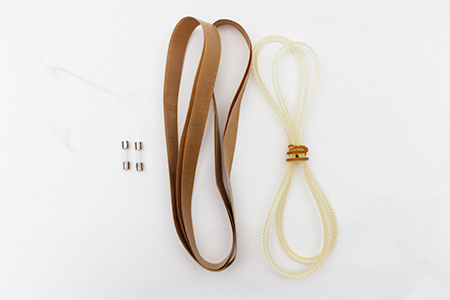 Spare Parts Kit
Part Number: 14PCXSPPT
2 - PTFE Sealing Belt
2 - Fuse - 6 AMP
2 - Polyflex Belts
$79.30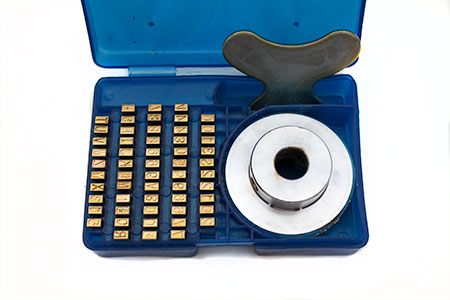 Embossing Wheel Kit
Part Number: RMH14XEMBK
$69.50
Demo with 2" Header Card:
Demo with 1.5" Header Card:
Demo with Unit Open, Showing Heating & Cooling Blocks: