Looking for Colored Mylar Pouches?
Quick Links

We have 7 different foil (5.0 mils) structures and 6 lightweight (2.5 mils) structures in stock our colors include:



GOLD

RED

WHITE

BLUE

GREEN

SILVER

BLACK



We also have a dull silver which is created by laminating the dull side of the foil facing out very often found in high quality Japanese pharmaceutical products.



MiniPouches

For small pouches (2"x 2" to 7.0" x 9.0") go to: Minipouches
For foil ZipSeal bags go to: Stock ZipSeal Bags
2 - 8 Color Custom Printed Bags & Rollstock
Colored Pouches
Please use our SECURE ORDER FORM to order any items in this table.
P/N: 02VSTBL06BTNL


100-500 Bags
$0.24/bag

600-1900 bags
$0.16/bag

2000-4900 bags
$0.10/bag

5,000 + bags
$0.09/bag

Description: 2.0" x 6.0" 3.0 Mil Vista (clear)/Blue 3 Side Seal Pouch with Bottom Tear Notch and Load Lip
P/N: 02VSTRD06BTNL


100-500 Bags
$0.24/bag

600-1900 bags
$0.16/bag

2000-4900 bags
$0.10/bag

5,000 + bags
$0.09/bag

Description: 2.0" x 6.0" 3.0 Mil Vista (clear)/Red 3 Side Seal Pouch with Bottom Tear Notch and Load Lip
P/N: 02VSTPR06BTNL


100-500 Bags
$0.24/bag

600-1900 bags
$0.16/bag

2000-4900 bags
$0.10/bag

5,000 + bags
$0.09/bag

Description: 2.0" x 6.0" 3.0 Mil Vista (clear)/Purple 3 Side Seal Pouch with Bottom Tear Notch and Load Lip
P/N: 02VSTWT06BTNL


100-500 Bags
$0.24/bag

600-1900 bags
$0.16/bag

2000-4900 bags
$0.10/bag

5,000 + bags
$0.09/bag

Description: 2.0" x 6.0" 3.0 Mil Vista (clear)/White 3 Side Seal Pouch with Bottom Tear Notch and Load Lip
P/N
Dimensions
Color
Material Spec
Mils Thick
Qty/cs
Minimum
Order
Price/Notes
0425VF4C06GR
4.25" x 6.0" OD
with tear notch
Green
PAKVF4C
5.0 mils
1000
100
1 case $239/case
2-4 cases $219/case
5+ cases $199/case

25MG045050FB
4.5" x 5.0" OD
Gold
PAKVF2.5MG
2.5 mils
1000
100
100-500 @ $0.185/each
600-2400 @ $0.125/each
2500 + @ $0.095/each

Click on image to enlarge


08P4C08BK
8.0" x 8.0" OD
7.125" x 8.0" ID
Black
PAKVF4C
5.0 mils
500
100
100-500 @ $0.65/each
600-2400 @ $0.55/each
2500 + @ $0.38/each
08P4C08GD
8.0" x 8.0" OD
7.25" x 8.0" ID
Gold
PAKVF4C
5.0 mils
500
50
50-500 @ $0.65/each
600-2400 @ $0.55/each
2500 + @ $0.38/each
P/N
Dimensions
Material Spec
Mils Thick
Qty/cs
Minimum
Order
Price/Notes
1775VF4C1875IDGR
17.75" x 18.75"ID
GREEN
11 lb. Pelletized Hop Bag
PAKVF4C
5.0 mils
Food Grade
100
50
50 @ $1.30 per bag
100 @ $1.05 per bag
150-450 @ $0.96 per bag
600+ @ $0.90 per bag

23VF4C345IDGR
23.0" x 34.5"ID
GREEN
44 lb. Pelletized Hop Bag
PAKVF4C
5.0 mils
Food Grade
100
10
10-50 @ $1.71 per bag
60-190 @ $1.65 per bag
200-400 @ $1.51 per bag
500-900 @ $1.44 per bag
1000+ @ $1.01 per bag

One Gallon Bag (10.0" x 14.0") in Purple Mylar

*** DIMENSIONS ARE O.D.***
P/N
Description
Quantity
Price
 

25MP1014

Purple
10.0"x14.0"
2.5 mil MYLAR pouch  
case pkg: 250

Read the material specification: PAKVF2.5M

100
$29.50
($0.295 /ea)
1 case
(250)
$66.25
($0.265 /ea)
2 + cases
$49.00
($0.196 /ea)
Dimensions:
9.5" x 10.125" OD     
P/N:
659012307
Color/Material:
Silver
Packaging:
500/case
Style:
Pouch with 1" lip and tape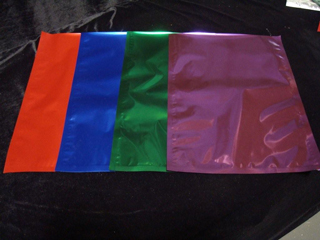 Dimensions:
12.0" x 14.5" OD     
P/N:
MTC12145L
Color/Material:
Vista/Black
Packaging:
500/case
Style:
Vista pouch with 1" lip and tape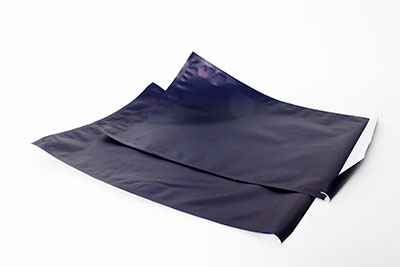 Dimensions:
12.0" x 15.5" OD     
P/N:
MTC12155L
Color/Material:
Blue/Blue
Packaging:
500/case
Style:
Pouch with 1" lip and tape