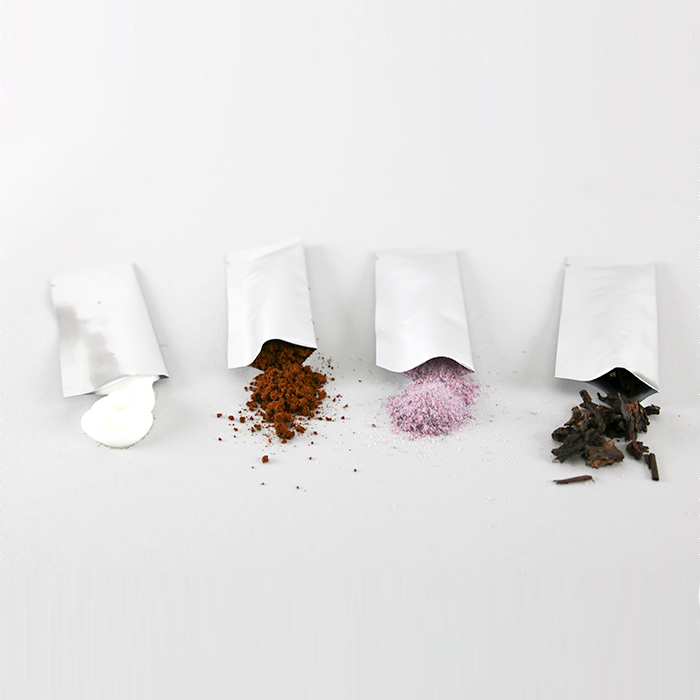 StikPak™ Foil Packets
Heat Seal Sample Packets / Foil Bags for Small Items
From single-serving food items such as honey and flavorings, to cosmetic samples and small medical items, StikPaks™ offer a convenient and simple format to package small items and portions. These small heat sealable pouches offer all the same great barrier protection of our other multi-layer foil packets, in a small size.
The Stick Pouch gets its name from its narrow shape and is ideal for single-serving beverage mixes, such as coffees, teas and fruit drinks; condiments like mustard, ketchup, mayonnaise. Herbal supplements can also be found in these uniquely elegant stick packs. These pouches are also often used to package non-consumables like lotions, antibiotic ointments and skin treatments
Applications & Markets:
check Gels, Pastes and Honey
check Sauce and Liquids
check Drink Flavoring
check Tea / Instant Coffee
check Drink Flavorings
check Sugar and Spices
check Small Convenience Items
check Single-Dose Medications
check Medical Items
Stock & Custom Printed
StikPaks are becoming increasingly popular in our grab-and-go culture. They may be purchased in stock sizes and materials, or produced to your specifications with a custom order. Printed packaging available starting at 5,000 pouches.
More Sizes Available
View more of our small pouches on our Mini Pouches page. Products start as small as 2.0" x 2.0" and are available in unique materials such as silver foil, multi-colored foil, clear face "window" bags, kraft, white write-on material and more.
IMPAK is also the world's leading innovator in liquid product pouches by built-in design and dispensing seals and features.