Benefits of an Engineering Service Request
What is an ESR, or Engineering Service Request?
When customers are uncertain about their packaging requirements, we offer an ESR to determine the most appropriate solution to their packaging application. For example, if you have a product that contains an essential oil, fragrance, or alcohol component, without choosing the correct flexible structure and thoroughly testing, your product could cause delamination.
An ESR is a special service where we devote a product development engineer's time to your project.
Reasons for an ESR: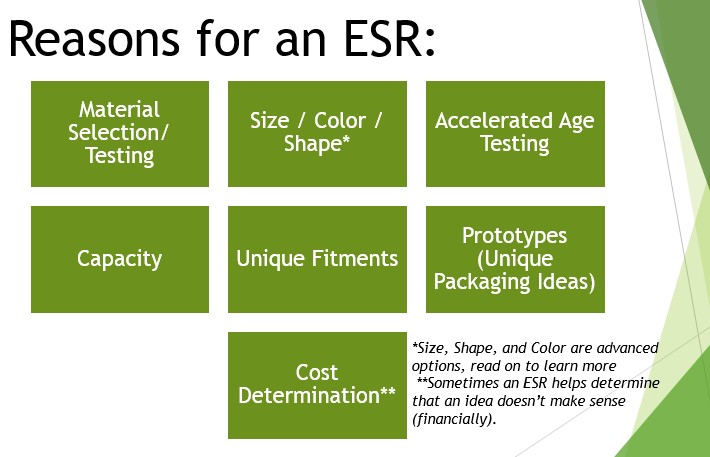 The goals of an ESR:
The purpose of an ESR is to minimize costs and insure the ideal package is chosen/created before a large order is fulfilled. It is often essential for customers who want to test a package with their product application/composition. We offer an ESR so that a "prototype" may be created. In some cases, an ESR is effective in determining that a product idea should be revised before production.
It is important to note that IMPAK will create the prototype and can even work with customers on having the package tested, but testing is separate from the ESR.
What is a prototype?
A prototype is a pre-production model of a product that is made for testing. IMPAK offers prototype services for customers with advanced applications or highly unique packaging specifications. Speak with our knowledgeable team to determine if an ESR/prototype order would be advantageous.
IMPAK's ESR and Prototype services insure that customers get the appropriate package.
With over 20 years in the industry, IMPAK knows packaging. Our product specialists can give expert guidance on stock and custom orders without the need for an ESR, but when they do suggest this additional service, it's to make sure our team has a chance to review and offer direction.
Before mass production, it's better to know than to guess.
While the ESR does have an upfront cost, it covers the cost to have an expert provide a solution, and possibly even a few variations of a package, before it is produced in mass. This cost is variable and will be quoted based on your needs. This upfront cost helps save in the long run.
How is the Cost of an ESR Determined?
There are two types of ESRs, although there have been customized ESRs. In one type, a product development engineer and/or another technical person works on an assigned project for four hours; the other is one in which the same type of individual is assigned for eight hours. What this means is that if something is particularly challenging and you were hoping to get ten prototypes, you may only get one. On occasion we have stopped even though there was more time when a customer has said "as long as we get 20." We have yet to have a customer be unhappy with an ESR.
How the Prototype Process Works: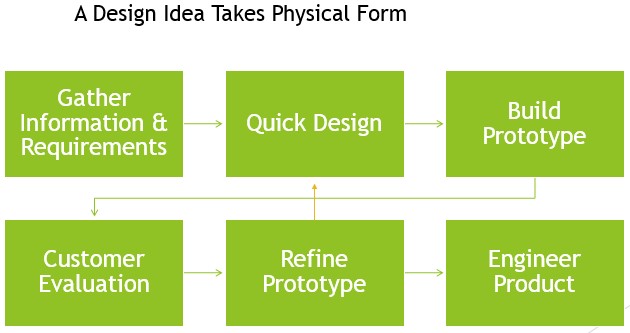 ​
Some Considerations:
We suggest an ESR for new, "first of its kind" packaging, but slight variations on our standard items do not require a prototype or ESR. Contact our team to get honest advice based on your needs.
Prepare to answer questions about the following:
Application
Material
Type
Dimensions
Features
Quantity
Need by date
Pros and Cons of an ESR
| | |
| --- | --- |
| Pros | Cons |
| Smarter: the customer pays to make sure the packaging is appropriate for their application | Upfront Cost: Have to pay upfront for ESR, can save time and money in the long run |
| Can Save Money: the customer doesn't waste money on packaging that won't work for them | Can Add Time: Adds some research/development time upfront, but saves from having to go back and start over |
| Sometimes Necessary: New package/new material | |
Examples of a Custom Order:
​Shape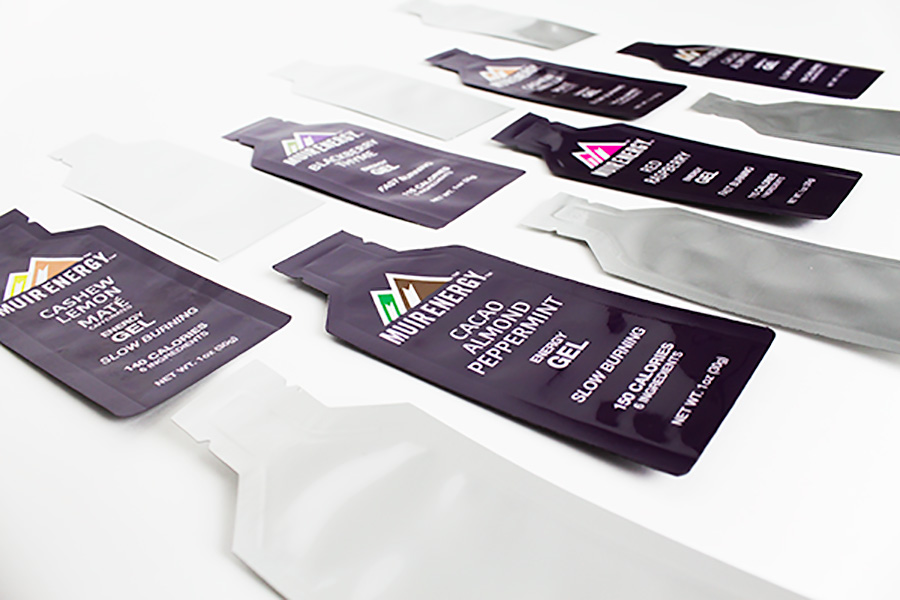 Muir Energy wanted to package gel packs of a specific volume. IMPAK produced custom size and color pouches that required special tooling. This is level of development falls outside the realm of an ESR.
Read the story of how our customer went from a stock silver pouch to custom printed dispenser tip gel pouches here.
ESR vs. Custom Order (ESR ≠ Custom Order)
IMPAK can produce custom packaging without an ESR. When a different size, color, or material is needed but cannot be found in our standard items, we can produce it without an ESR.
**HOWEVER: some customers who placed custom orders later realized they would have benefitted from an ESR. IMPAK will always try to advise our customers about this.
For example: a customer insisted we use a certain color despite warnings that it would appear different on foil than on paper. Unfortunately, they declined the recommended ESR and ended up with bags that they did not like. We were able to remedy this with an ESR and a new color that IMPAK selected, but we would have liked to skip that unnecessary first order.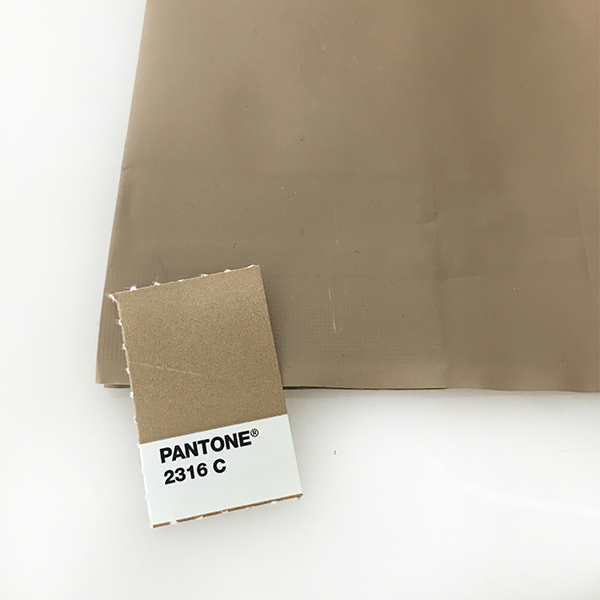 Read more about ESRs for color in our case study, "MPL Inc. and the "Right" Color that was Wrong"
ESR Example: Sizing for Test Plates
A customer wanted to order 12 different bag sizes to package their product, but they weren't sure about the exact sizes they would need. They didn't want to pay for an ESR but agreed to because they realized it would help determine the best material and sizes.
The customer provided sizes of their test panels (metal sheets) and packaging configurations. IMPAK reviewed and chose a material that would not be punctured by the customer's product.
After the material had been determined, IMPAK worked to determine the right sizes for the bags. The customer provided 12 different bags sizes that they thought would work, so IMPAK hand produced bags for each size and sent them to the customer for testing.
The customer reviewed the bags and discovered that 7 of them would not work. The customer then provided new sizes for the 7 bags. IMPAK produced the new sizes and sent them to the customer for testing.
The customer discovered 2 of the 7 new bags would not work so they provided 2 new sizes which IMPAK produced and shipped to them for testing.
The new bags fit and resolved all sizing issues. This completed the ESR process.
Without an ESR, customer would have purchased bags to their specs and they would have had thousands of unusable bags and spent thousands of dollars; Instead we worked to make sure they had both the appropriate material and size while minimizing their cost.