If you have a variety of objects with different sizes, specifically length, tubing can be an ideal way to pack and seal these items using either our: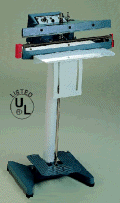 foot pedal sealers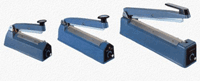 hand/tabletop sealers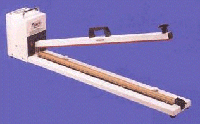 longbar heat sealers
which are 26", 30", and 40" in length.
---
Clear Lay Flat Poly/Nylon Tubing
NOTES:
This tubing will work with vacuum sealers. CAUTION!! It will work best if the seal bar on your vacuum sealer is wider than the tubing. Example - a 10.8" VS280 vacuum sealer will not work well with 14" tubing.
Not designed for channel vacuum machines.
| | | | | |
| --- | --- | --- | --- | --- |
| P/N | Size | Quantity | Price | |
| TNP035 | 3.5" | 100 ft | $116.60 | |
| TNP040 | 4.0" | 100 ft | $118.20 | |
| TNP0625 | 6.25" | 100 ft | $124.30 | |
| TNP100 | 10.0" | 100 ft | $130.70 | |
| TNP125 | 12.5" | 100 ft | $139.25 | |
| TNP1425 | 14.25" | 100 ft | $147.40 | |
| TNP160 | 16.0" | 100 ft | $152.10 | |
500 Foot Rolls
| | | | | |
| --- | --- | --- | --- | --- |
| P/N | Size | Quantity | Price | |
| TNP035-500 | 3.5" | 500 ft | $127.70 | |
| TNP040-500 | 4.0" | 500 ft | $130.40 | |
| TNP0625-500 | 6.25" | 500 ft | $143.50 | |
| TNP100-500 | 10.0" | 500 ft | $157.10 | |
| TNP125-500 | 12.5" | 500 ft | $171.60 | |
| TNP1425-500 | 14.25" | 500 ft | $185.20 | |
| TNP160-500 | 16.0" | 500 ft | $191.30 | |