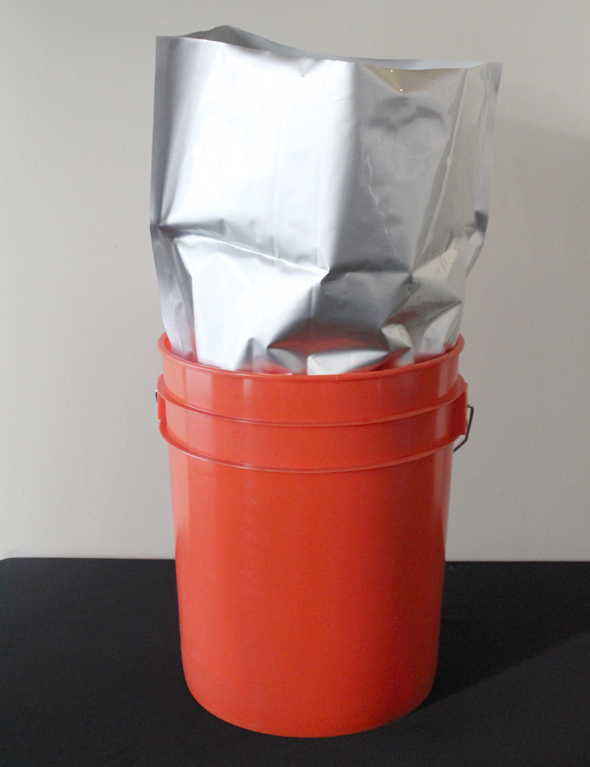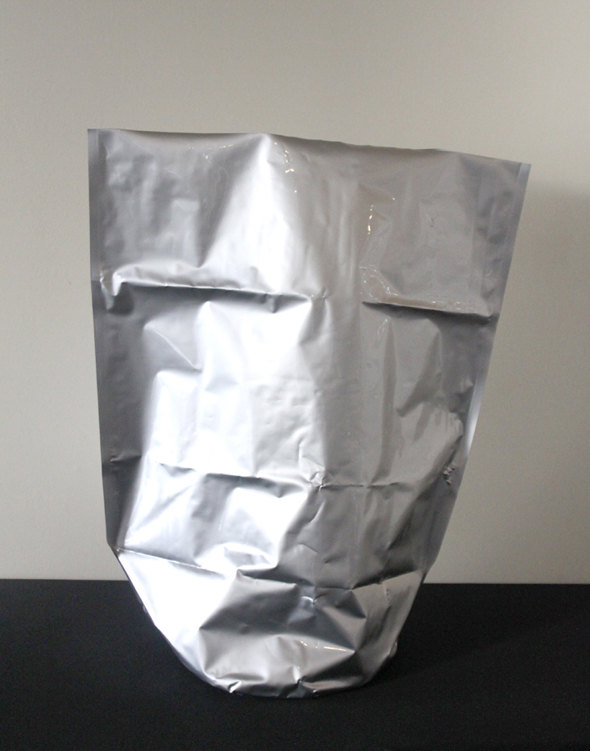 This 19.25" x 24.5" 5 mil MylarFoil Round-Bottom Bag is the perfect soultion for packaging beans, rice, flour, sugar, oat meal and other grains for long term food storage. At 5 mils thick, this bag is thicker than the average food grade MylarFoil bag, which typically runs 3.5 mil to 4.3 mil in thickness and offers excellent puncture resistance and oxygen/moisture barrier properties. This bag works very well as a 5 or 6 gallon pail liner.

As a stand-alone bag, we recommend using a 1500 cc Oxygen Absorber for loosely packed items, such as pasta and a 750 cc Oxygen Absorber for more dense items, such as flour or sugar. As a 5 gallon pail liner, we recommend 750 cc for loosely packed items and 500 cc for more densely packed items.
Do you need to utilize a sorbent system?

If you are purchasing one of our round bottom drum liners for a hygroscopic or oxygen sensitive product you may wish to consult a technical representative at the company to determine the residual air volume and how to ensure long term efficacy of your product, especially pharmaceutical grade powders, food supplements and other products that are typically hygroscopic.
Return to Mylar Bags