Retail Packaging Solutions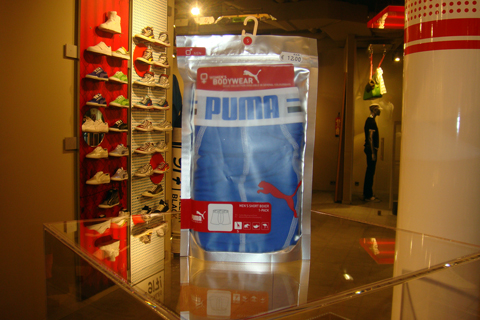 IMPAK Corporation came into existence in 1993 as a provider of highly technical quality based packaging to the biomedical industry. Since then as our capabilities have grown to include a wide range of flexible packaging options and high resolution printing, we have had the opportunity to provide products to much less technical customers that still have a great appreciation for our ability to produce a consistent high quality product.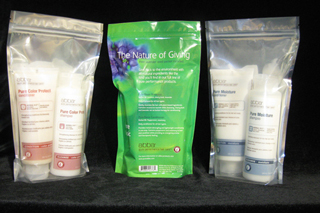 One of the areas that has begun to emerge is Retail Packaging.
Cosmetic companies in particular have found that the quality printing capabilities of IMPAK Corporation meet their aesthetic requirements for excellent retail presentation. The picture shown at right is a window style stand bag produced for hair care product.
Other applications have included:
Retail packaging for clothing (see package for Puma Incorporated below) as well as cosmetic and other retail items. Most of these items were produced by IMPAK Corporation; virtually all of these items are within the realm of our capabilities.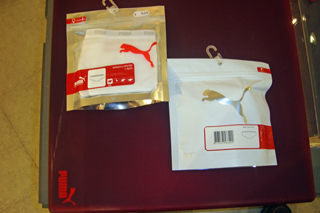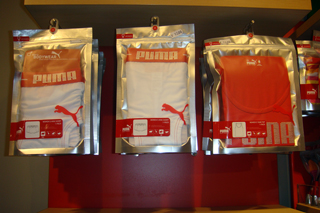 Zamforia Industries " Potato Chip Style bag "
Packaging Application: T Shirts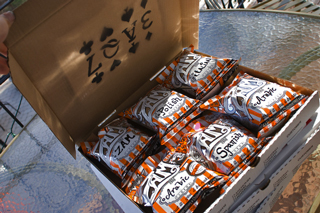 Design by Humans - " T Shirt Mailer "
Packaging Application: T-Shirts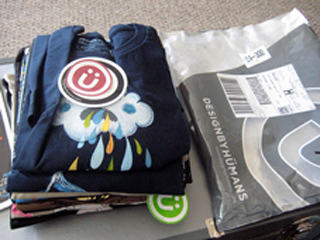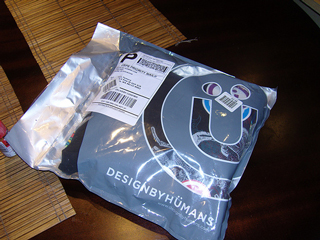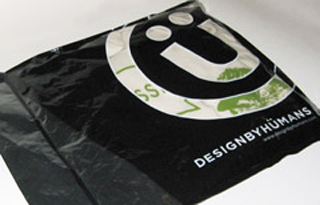 Please note that IMPAK considers retail food packaging to be distinctly different from other packages, as food packaging requires a technical review of the product's sensitivity to moisture, oxygen and other environmental factors in which an inappropriate choice of material may negatively affect the product.
Mason Jar Bag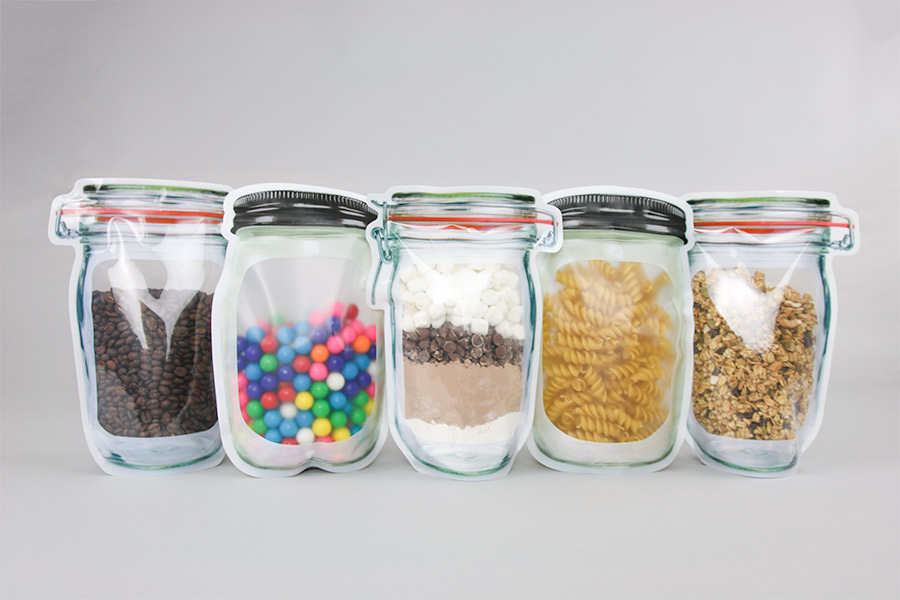 Reusable zipper bags printed to look like vintage jars, a la Mason and Ball, are now available as part of IMPAK's line of flexible packaging that is easy filled and labeled.
This flexible format gives brands the vintage appeal of a mason jar and the added touch of printed graphics; which means the bags feel custom-printed but do not require the volume of a standard custom-print order. IMPAK will soon provide customers with these zipper bags in two options: one with a frosted effect and image of a twist cap jar, and another with a clear-gloss option with the image of a hinge latch lid.
A multitude of products from cosmetics and toiletries, to health foods and dry goods can be packaged using this unique format, and they can also be sold directly to consumers.
Product
Size
Pack of 12
1 Case
2 - 4 Cases
5 -9 Cases
10 - 14 Cases
15 - 20 Cases
25+ Cases
Order
RPMJPBG325
Mason Jar Stand Up Pouch - 1200/case
6.25" x 9.5" x 3.25" O.D.
$8.99
$218.35
$208.95
$198.55
$188.25
$178.45
$168.65
RPMJPBG275BLK
Mason Jar with Black Lid Stand Up Pouch - 1200/case
6.625" x 9.875" x 2.75" O.D.
$8.99
$219.55
$209.25
$199.40
$189.20
$179.50
$169.30
Custom pouches

Our newest capability is the ability to cut specific shapes into the exterior layer of the laminated structure that provides the base material for bag production.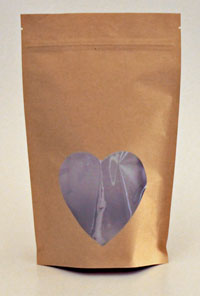 The " heart bag " is a stock item
STOCK
ITEM

Dimensions:
6.0" x 9.37" x 3.25" Stand up Pouch with clear HEART window.
P/N:
CNK325Z-HRT
Color:
Brown
Packaging:
1000/case
Style:
Kraft paper with aluminum foil layer.
Material:
Kraft
Size
Part Number & Description
25 Bags
50 Bags
100 Bags
1 case
11.0" X 16.0" O.D.
P/N: 1116PPH08625
3 side seal pouch with ZipSeal and hanger
300/Case
$24.95


$42.30


$75.60


149.20