Freestanding Band Sealer Parts
IMPAK Corporation guarantees the availability of spare parts for all of its band sealers.
The best option is to purchase a spare parts kit at the time of machine purchase. The items in that kit have been carefully selected by our technicians and represent a substantial savings compared to the purchase of individual items.
GBS1100/CBS1100 Parts
The items on this page are designed to support the freestanding Stainless Steel bandsealer (GBS1100) as well as the Powder-Coated version (CBS1100).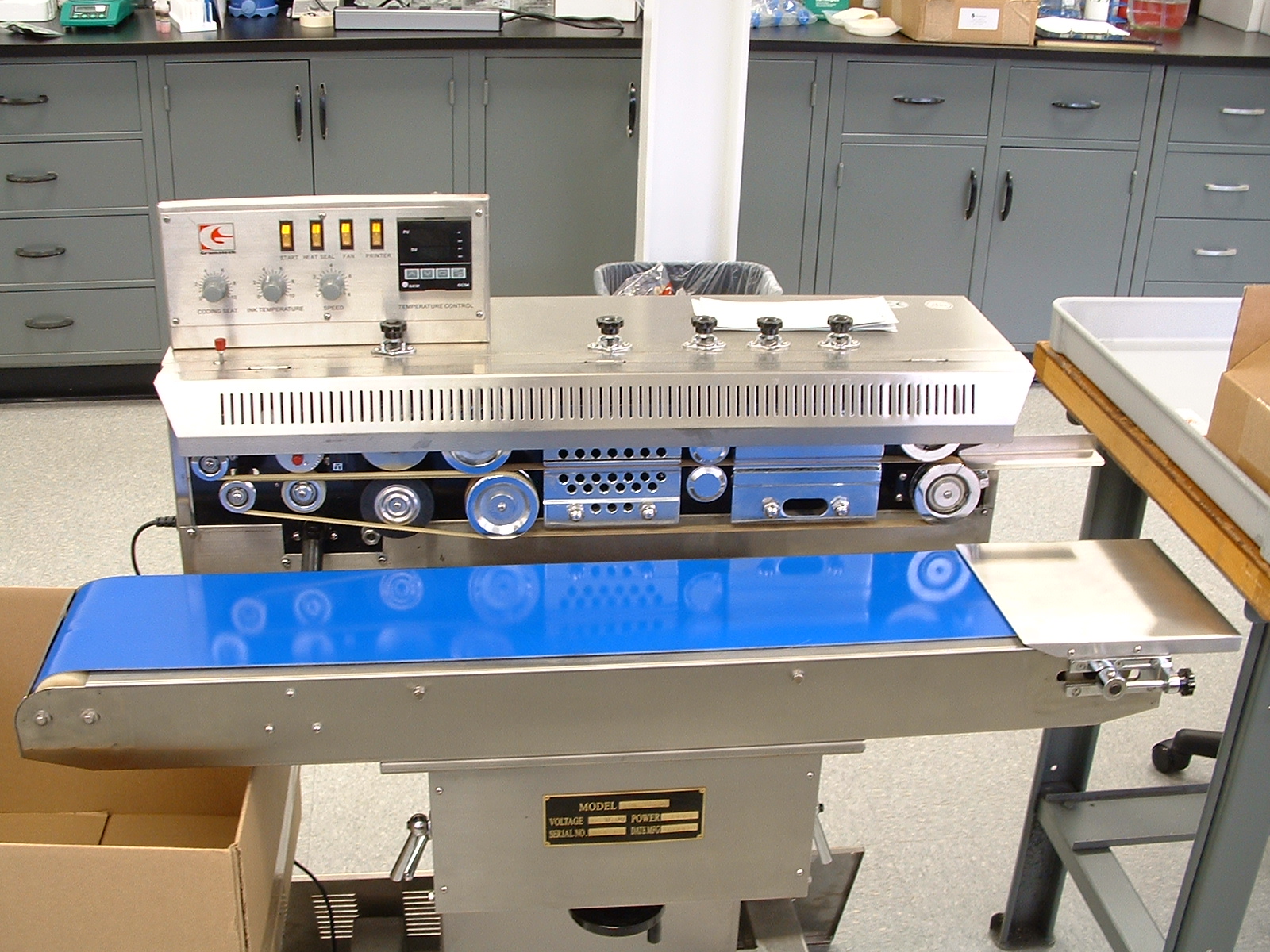 P/N
Picture
Descriptiopn
Price
BS-11D

Digital Temperature Control (0-300)
$XXXX
BS-11

Analog Temperature Control (0-300)
$XXXX
BS9C

Heating Element
9½" long
Heating body-1¼" long Wires:8¼" long
$XXXX
BS46

Ink Wheel
1.375" diameter
$XXXX
XXXXXXXX

Standard Character Set
Includes:2-Silica Gel rings (23holes/slots), 45 characters, small allen wrench, and tweezers.
$XXXX
BS10B

Pack of 10 PTFE Fluoropolymer Bands
22¼" long, 5/8" wide
$XXXX
XXXXXXXX

Temperature Relay
New Style total 8 terminals
$XXXX
BS59HCP

3 piece Relay Kit
Speed Circuit Plate(8 terminals), Center circuit plate(11 terminals),
and Temp. adjust board(11 terminals)
All Terminals are round style.
$XXXX
BS26A

Drive wheel belt- Urethane belt
Aprox. 12¼" long.
$XXXX