Quick Links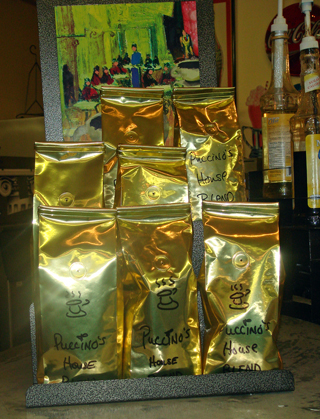 Still the most preferred style for many coffee roasters—our gusseted bags are available in a wide array of colors, styles and sizes. The 2oz coffee bag size with its narrow width is ideal for creating sample packs for gift baskets or promotional giveaways. Our 6-10oz and 12-16oz retail sizes have a unique side back seal design. Why, side-seal you ask? Unlike a center back seal, a side-seal bag gives you the option to place your valve on the back and make sticking back labels a breeze!

These bags are the standard for coffee packaging and provide the ultimate in physical protection, oxygen and moisture barrier, and packaging convenience. Our foil bags are 5 Mils thick and are available with K-Seals and degassing valves. See specification. Our clear bags are 4 Mils thick and feature a proprietary polyester/nylon composite layer and can also be provided with a degassing valve.

Are you looking for Mylar bags?